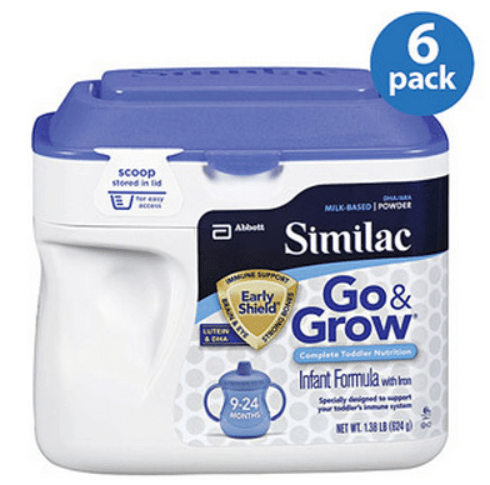 Today as Walmart's Value of the Day, you can get a Similac Go & Grow Milk-Based Complete Toddler Formula Powder, 1.38lb 6-pack for just $199.88!  Just $19.98 each!
Product Description:
Now that your baby is growing bigger and eating more table food, it can be hard to tell if she is getting the nutrition she needs. Similac Go & Grow formula can help ensure your older baby is getting the balanced nutrition she needs for growth and development.
It also helps support her natural immune system for good health.
Similac has a unique blend of DHA and Lutein – important nutrients during this critical time of brain and eye development.
This container has 1.38lb of powder formula.
Simply add water and mix.
Always refer to the product label for the most up-to-date nutritional information.
Shipping is FREE!