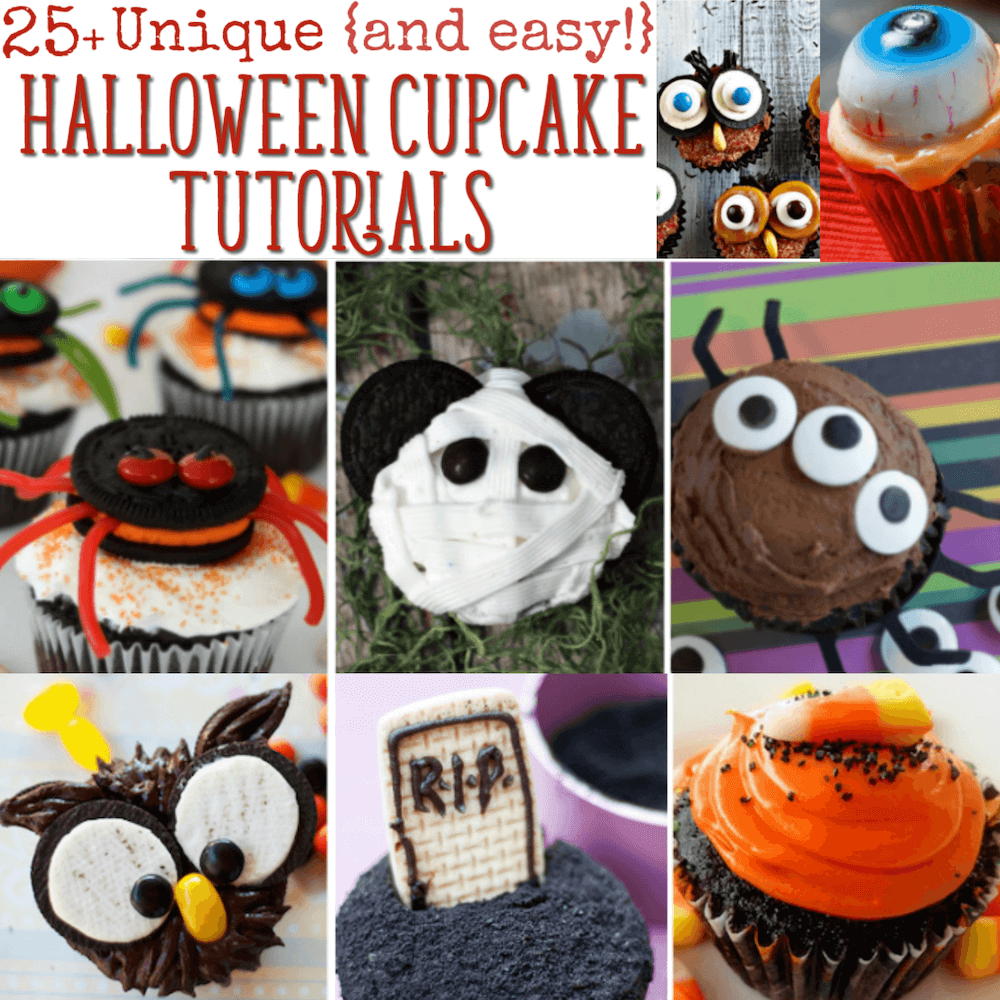 I know, the text in the image is wrong 🙂 There are definitely more than 30 Halloween cupcake ideas below. #25 has four different tutorials!
I love fun food, and holiday food is especially exciting to me! Halloween gives us the opportunity to decorate and design both sweet and savory foods, including cupcakes!
I've found more than 25 unique Halloween cupcake ideas and they all have tutorials. Even better, they're all surprisingly easy!