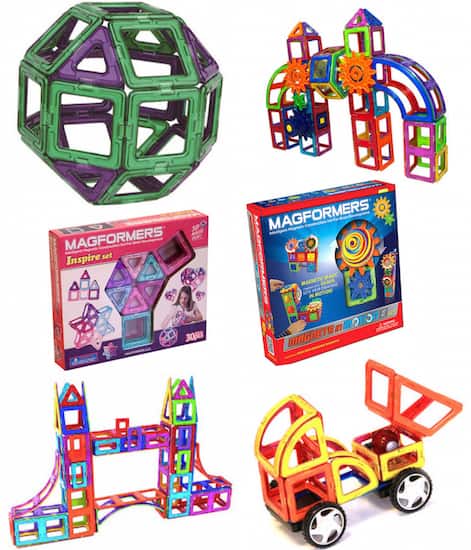 If you're new to Zulily, please sign up here!
Zulily just opened up a great sale on Magformers, those super popular and award-winning magnetic sets!
The unique design of Magformers sets foster brain development through fun and educational exploration. "With high quality, durable construction and intelligent magnetic design, the possibilities are endless!"
I love seeing so many different sets of Magformers in front of me all in one place, and I love Zulily's prices even more.
It made me happy to see that Zulily's prices were several dollars less than Amazon's prices for every product I checked. Even with Zulily's shipping costs there are plenty of deals!
Magformers prices on Zulily start at just $9.49. See the entire selection!
Other brands on sale at Zulily today include KidKraft Toys, Anatex, Little Pim, and Razor Scooters. See them all here!
Shipping is usually $6 to $8 per order. Once you place one order shipping is free for all other orders placed on the same day through midnight.