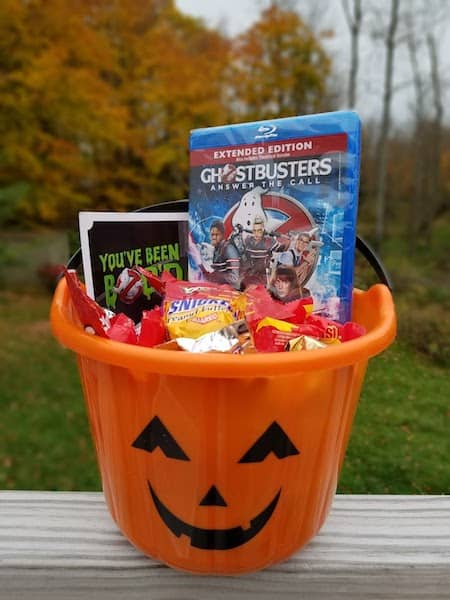 After being such a big fan of Ghostbusters when it was in theaters earlier this summer (see our Ghostbusters review) being Boo'd by friends with Sony Pictures was a fun surprise!
The best part about being Boo'd is that I can #BooItForward with others, and encourage you to do the same.
So this Halloween season spread the good spirits when you Boo your friends, Boo your neighbors and #BooItForward!
How to #BooItForward
Make a Boo! Basket. Include treats and this printable You've Been Boo'd card.
Secretly deliver your Boo Basket. Leave it on a neighbor's porch, a friend's doorstep or a coworker's desk.
Boo it Forward: Encourage the recipients to Boo! someone new.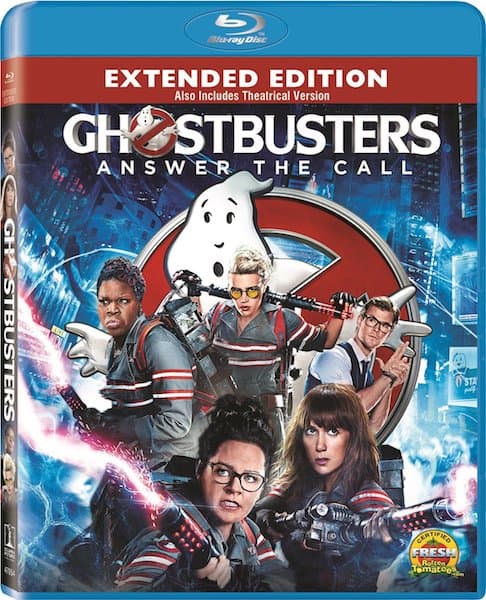 A
bout Ghostbusters:

Ghostbusters makes its long-awaited return with Director Paul Feig's unique and hilarious take on the classic, supernatural comedy, led by the freshest minds in comedy today, Melissa McCarthy, Kristen Wiig, Kate McKinnon, Leslie Jones, and Chris Hemsworth.

Two paranormal researchers (Kristen Wiig and Melissa McCarthy) join forces with a nuclear engineer (Kate McKinnon) and a subway attendant (Leslie Jones) to fight off a slew of ghosts that have invaded New York City.

Eventually, they come face-to-face with an evil entity who can control human beings. Chris Hemsworth co-stars as the ladies' hunky receptionist. Paul Feig (Bridesmaids) directed this reboot of the 1980s franchise; Ivan Reitman, director of both the original film and Ghostbusters II, produced.
Check out Ghostbusters on Blu-ray and DVD today!