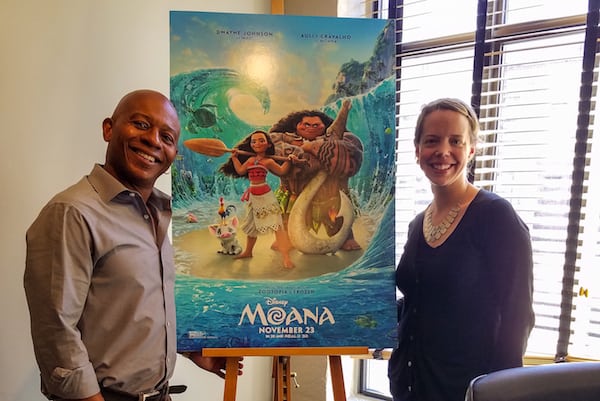 I recently had a chance to interview Marlon West, the head of Effects Animation for Disney's Moana, when he visited Minneapolis earlier this month.
If you know me at all you know that Disney will always hold my interest. I'll take any opportunity to learn more about my favorite source of entertainment!
Even though I don't live in the Twin Cities area anymore, I didn't hesitate to take a little road trip to meet with a key animator from Disney's newest film!