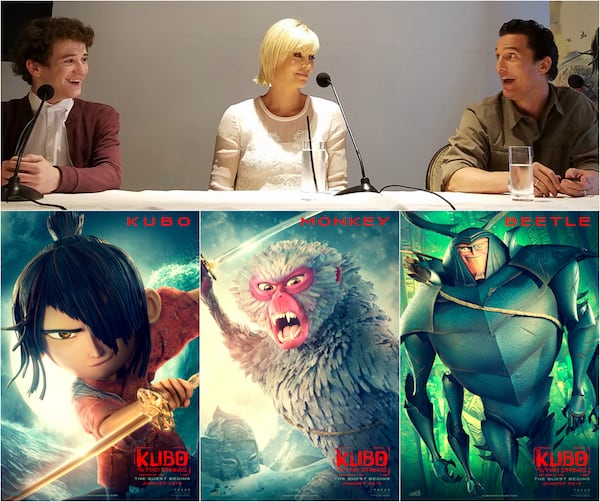 Last month I traveled to Los Angeles for the Kubo and the Two Strings press junket.
In addition to screening the movie (read my parent's review of Kubo and the Two Strings and see why I was enthralled with the Kubo end credits) I was mesmerized by origami and Japanese amezaiku candy art AND I got to interview Charlize Theron, Matthew McConaughey and Art Parkinson, the stars who voice key characters in the movie!
I've been a blogger for a long time, and I've interviewed several celebrities. Even so, I never get tired of hearing an actor's perspective on the movie he or she has made, and how it ties into his or her everyday life.  This Kubo and the Two Strings interview definitely didn't disappoint!