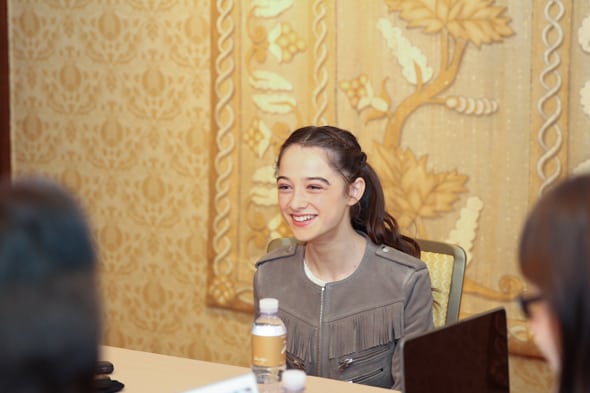 Photo credit: Louise Bishop, Momstart.com
There are times in my life when I realize how shallow I am.
Example: when Raffey Cassidy (who plays Athena in Disney's Tomorrowland) walked into our Tomorrowland interview with a huge smile on her face, I should have been thinking, Wow! This girl is so young and so talented! I can't wait to hear what she has to say. 
Instead, Shallow Marybeth was thinking, Heavens this girl is adorable! How is her hair done? I want to do my hair like that! and I love her jacket. I'd kill for that jacket! 
Thankfully, Raffey Cassidy is the whole package: intelligent, witty, talented, cute and personable. I actually couldn't dwell on her hair or her clothes because I was fully immersed in what she was saying.