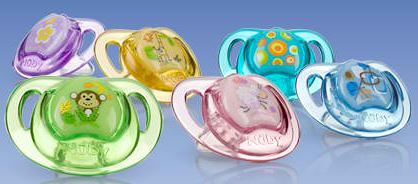 Nuby is offering a $1.00 Rebate when you purchase the new Nuby Comfort Orthodontic Pacifier 2 Packs at Walmart!
Here's how to get your rebate:
:: Purchase 1 2 Pack of Nuby Comfort Orthodontic Pacifiers at Walmart
:: Take a picture of your Walmart receipt
:: Email the picture to [email protected]
:: Include your full name and mailing address
Every submission will receive a $1.00 rebate check in the mail!
See Nuby's Facebook page for all the details.