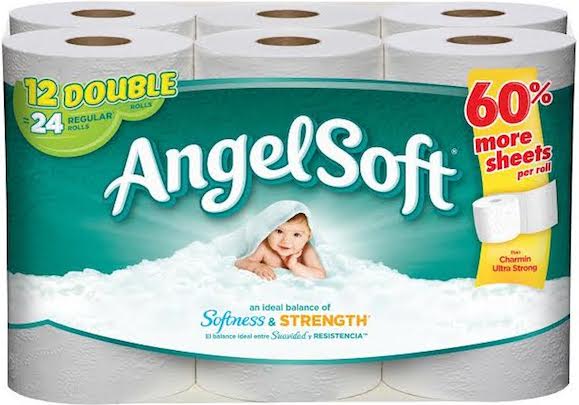 Last year I spoke about The Ideal Balance of Softness and Strength and how it applied to being a parent. It makes sense that the phrase is tied to Angel Soft; there isn't a product that needs an ideal balance of softness and strength like toilet paper does!

I like to add one more factor to essential toilet paper qualities: value. I always want to get the best products at the lowest possible prices, and that's definitely feasible with Angel Soft.
Not only is the regular price of  both Angel Soft bath tissue and facial tissues fair and affordable, you're likely to find at least one Angel Soft coupon regularly available to make the price even more affordable. Now there's no excuse to sacrifice softness or strength in the name of saving money!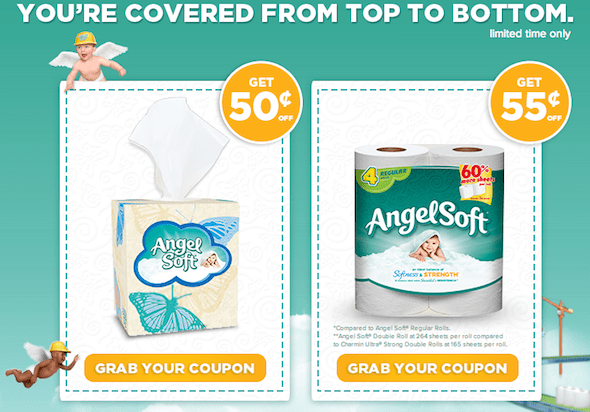 Right now you can grab three different Angel Soft coupons to save money on both Angel Soft bath tissue and Angel Soft facial tissue.
Angel Soft Coupons
Save $0.55 on one 4 Double Roll of Angel Soft® Bath Tissue
Save $0.50 off any one Angel Soft® Facial Tissue
Using these coupons when there's an in-store sale is the best way to maximize your savings. Print your coupons now and check back regularly–I'll be sharing all the store deals to help you save as much as possible!
This post was provided by Angel Soft. I wrote the post, and all opinions and statements are honest. Please see my disclosure policy for full details.