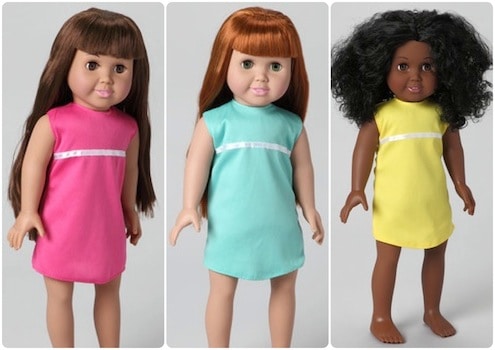 If you're new to Zulily, please sign up here!
If you're looking for a lifelike doll (something like American Girls without that insane price tag!), visit Zulily (click here if you need an invitation) and check out the Springfield Collection sale. 18″ lifelike dolls are just $17, and clothing sets for the dolls start at just $13!
The clothing sets also note that they "fit most 18″ dolls" making me believe that they're compatible with those more expensive brands!
Shipping is usually $6 to $8 per order, but you can save $5 off orders of $50 or more when you use Zulily promo code ZLYGA88310. If you've already used that one, try using  Zulily promo code ZUGA912 for the same savings.