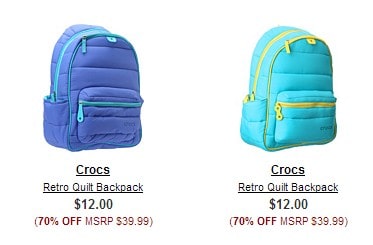 For just a few more hours at 6PM.com you can find items for as low as $12 during their 12/12 sale. Plus shipping is always FREE at 6PM.com!
These cute Crocs Quilted Backpacks are just $12! That is 70% off the regular price of $39.99! Just search for Crocs Backpacks to find them quickly.
So head over to 6PM.com before this sale ends tonight!