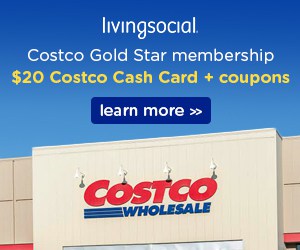 Costco Deals from Groupon and Living Social
Update: This Living Social Costco membership deal isn't always available, but don't lose hope if it's not there for you today! Keep reading to find out about another Costco membership deal that will save you money!
Jump to the Groupon Costco deal now!
The Living Social Costco Deal
If you have been considering a Costco Membership, head over to Living Social to get this deal!
You can get a free $20 Costco cash card and additional coupons along with a 1-year membership to Costco Wholesale for $55. This deal ends soon so don't wait!
Here is what you will get when you spend $55 for a 1-year Gold Star Membership:
A $20 Costco Cash Card
Free Kirkland Signature AA Batteries 72-pack ($18.99 value)
Free Food Court Pizza ($9.95 value)
Free Kirkland SignatureOrganic Tortilla Chips ($4.99 value)
$25 off an order of $250 or more at Costco.com (sent via coupon mailer)
Head over to LivingSocial.com today to get this deal!
As a Costco member, you'll be able to take advantage of low warehouse prices on thousands of high-end, name-brand products and services at over 750 locations worldwide.
Each Costco Gold Star Membership includes a membership and card for you, plus an additional household card for anyone over the age of 18 who lives at the same address.
The Groupon Costco membership deal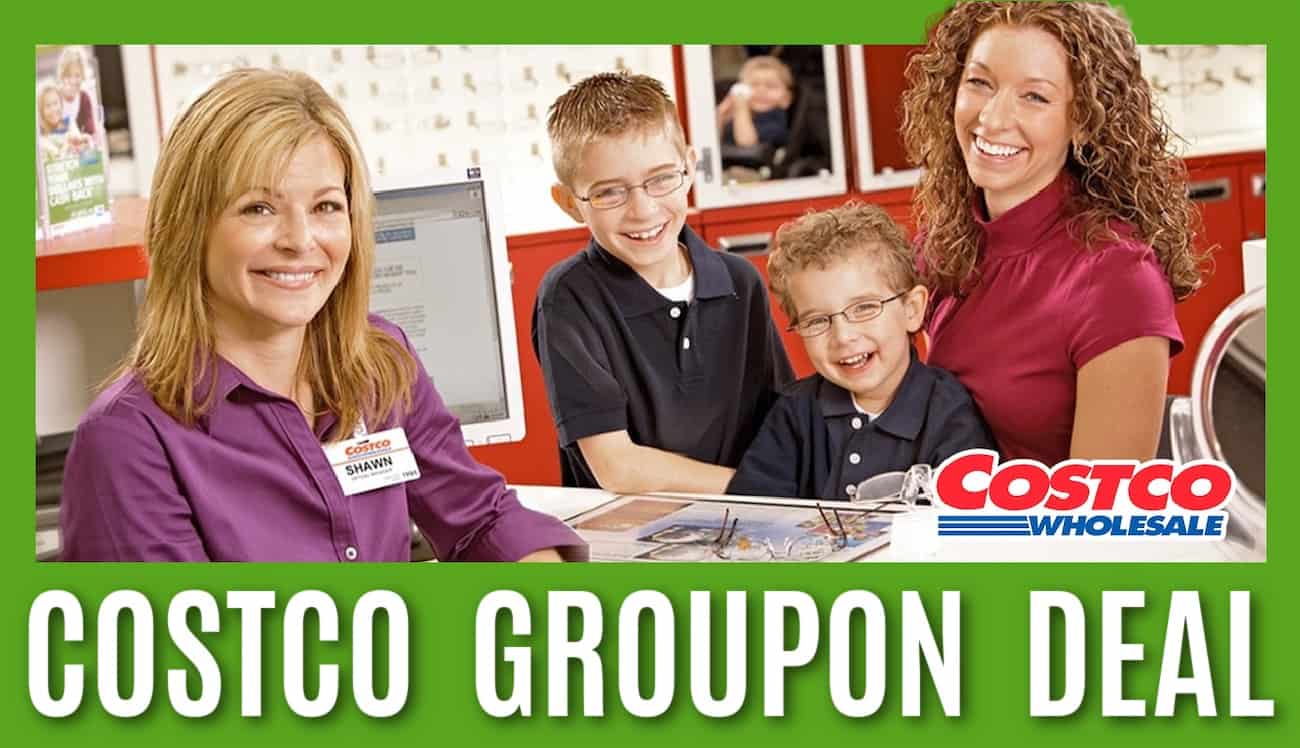 Hurry, the Costco Groupon deal is back!
Purchase a new Costco membership through this Groupon page and you'll get the following benefits:
$40 Costco gift card
Costco promo code to save $40 off $250 or more at Costco.com
The Groupon price is the same as the regular price of a Costco membership. It's $60 for the Gold Star membership, but the Groupon benefit is there! You'll get $40 in purchases for free when you use your Costco shop card to pay for them!
Each Costco Gold Star Membership includes a membership and card for you, plus additional free household cards for anyone over the age of 18 who lives at the same address.
Click here to get the deal now!
The Other Costco Membership Deal Available Now:
Through the end of the year, you can visit the Costco Membership site and get a free $10 or $20 Costco shop card when you sign up for a Costco membership!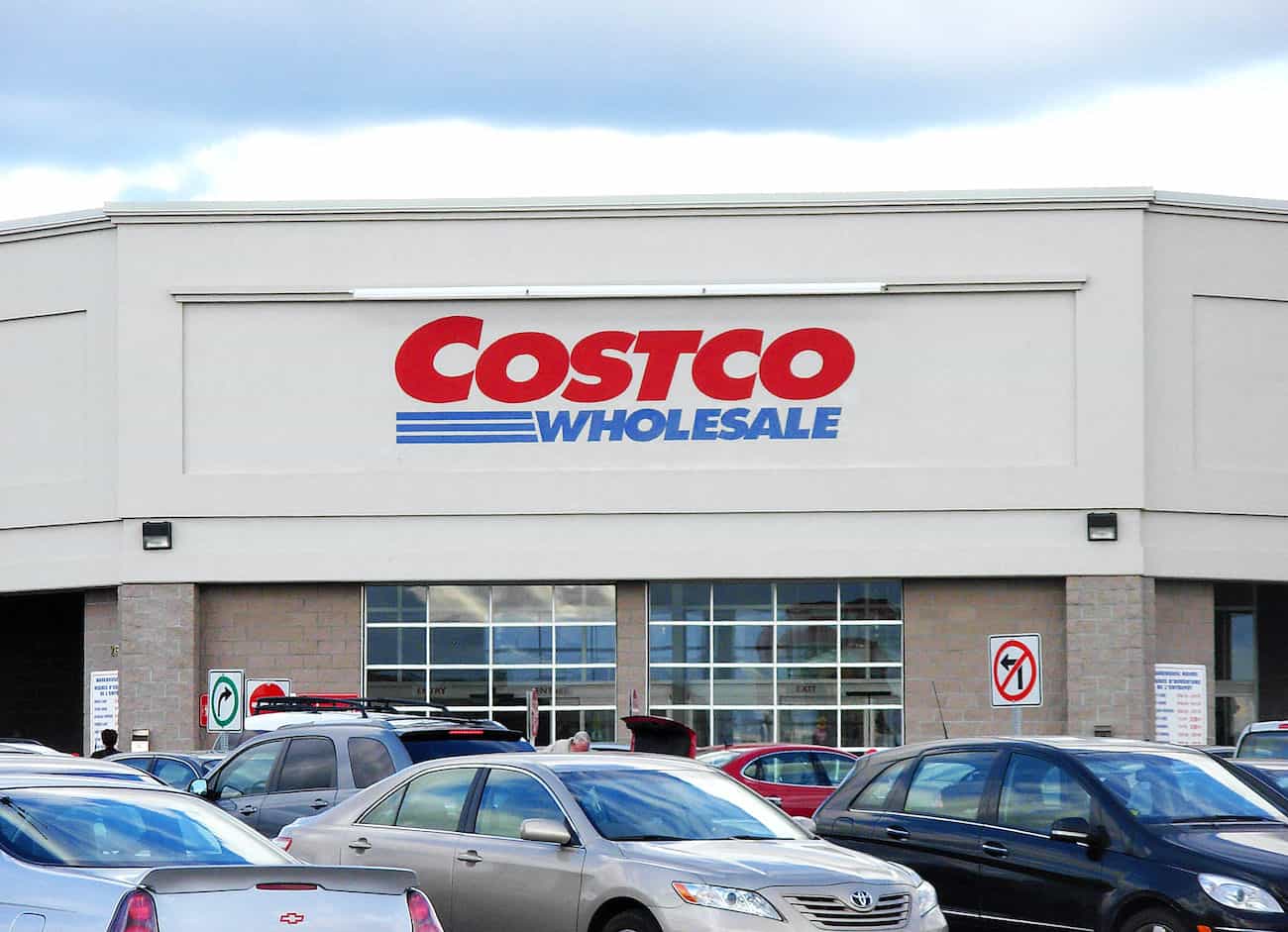 This shop card can be used at any Costco Wholesale warehouse, gas station or at Costco.com!
Here's how to get this Costco membership offer:
Click here and purchase your Costco Membership Activation Certificate. You can choose between a Gold Star membership for $60 or a Gold Star Executive Membership for $120.
Receive your certificate via email.
Bring your Membership Activation Certificate to any US or Puerto Rico Costco location to join as a new member.
Costco will convert your certificate into a Costco membership. You'll receive your membership card so you can start shopping that day.
The free Costco Shop Cards will be mailed within 4 to 6 weeks after you purchase the membership activation certificate.
There's some fine print on this offer. Be sure to review it now before you finalize your purchase:
Disclaimer: Valid only for nonmembers for their first year Costco of membership. Limit one per household. Nontransferable and may not be combined with any other promotion. You must join in person with a Costco representative. New members will receive their Costco Shop Card by mail in 4 to 6 weeks. Costco Shop Cards are not redeemable for cash, except where required by law. A Costco membership is $60 a year. An Executive Membership is an additional $60 upgrade fee a year. Each membership includes one free Household Card. May be subject to sales tax. Costco accepts all Visa® cards, as well as cash, checks, debit/ATM cards, EBT and Costco Shop Cards. Departments and product selection may vary.