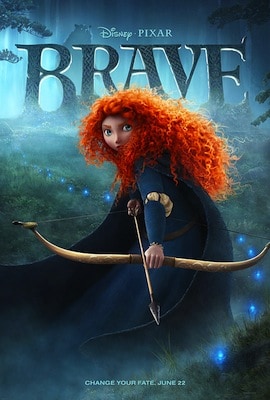 Anyone who knows me knows I'm a huge Disney fan. I just returned from a Disney vacation where I even managed to convince my husband that Disney World is magical!
Of course, we saw a few promotional materials for Brave, the upcoming Disney/Pixar movie that's to be released in June 2012. I told my husband that the movie is set in Scotland and features the voice of Billy Connolly, one of his favorite comedians, and now I think he's more excited to see the movie than I am!
Here's the newest trailer for Brave. This one is titled, "The Prize":

See a previously-released trailer for Disney/Pixar's Brave!
Stay on top of all the Brave promos and happenings when you LIKE Brave on Facebook!
If you're looking for baby deals and connections with other parents, LIKE BabyGoodBuys on Facebook and share in all the parenting and money-saving goodness!