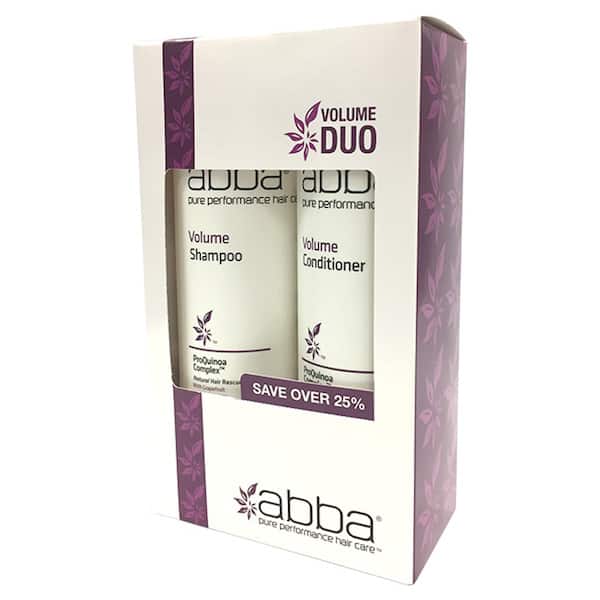 The ABBA Volume Holiday Duo is an excellent gift idea for anyone who enjoys pampering, hairstyles and hair products!
The ABBA Volume Shampoo and Conditioner are packaged together in an attractive holiday box. Give the gift of ABBA this holiday season.
ABBA Volume Shampoo uses the power of nature's botanicals to revive fine, limp hair and deliver non-stop volume. Grapefruit and lemongrass work together to create incredible volume.
ABBA Volume Conditioner revitalizes fine, limp hair with active natural botanicals that add incomparable body, volume and hydration to dull, lifeless hair.
Key Botanicals: Grapefruit, Lemongrass, ProQuinoa Complex
Shop for the ABBA Volume Holiday Duo now!