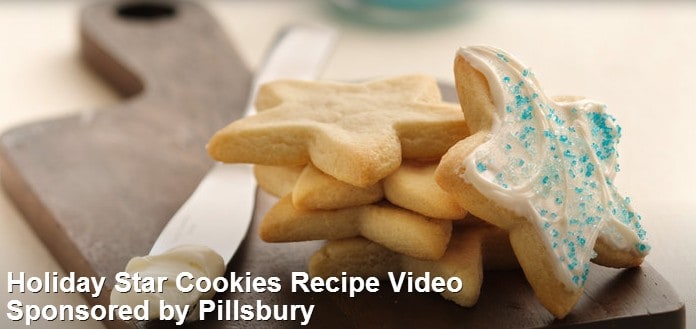 ABC Family and Pillsbury have teamed up during the 25 days of Christmas to bring you some great recipes and more to help you celebrate Christmas with your family!
Today (12/9) they are featuring a recipe for Holiday Star Cookies! A fun treat to make with the family this holiday season!
Head over and check out this recipe and TONS more, as well as some fun holiday crafts for the kids at ABC Family! If you love spending time doing this with your family this time of year, you can find some great ideas here!