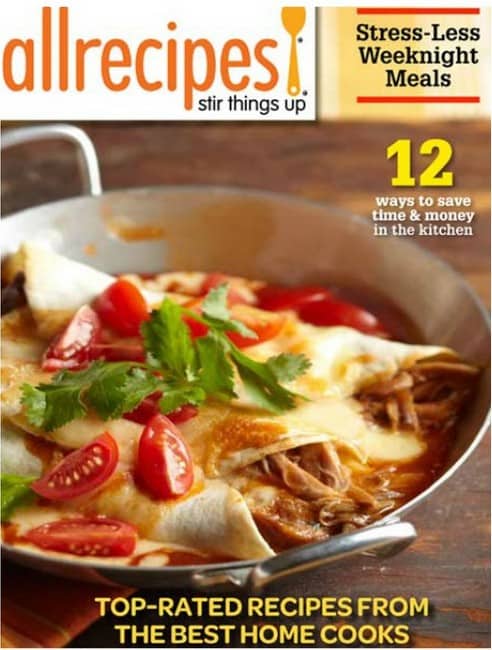 What a great price for a one-year subscription to AllRecipes magazine!  This Discount Magazines Special offer is only valid today only.
Order your subscription from Discount Magazines for a limited time.  Use Promo Code 42272  to get yours for just $4.50/year when you buy 2 years for $9.00!
This offer is good 8/17 only!