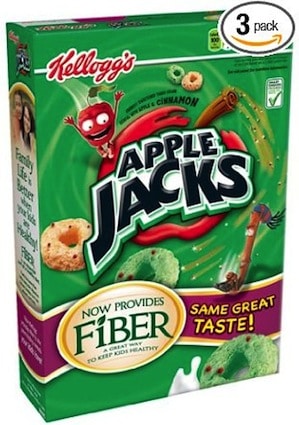 I love giving my little ones cereal for a snack. The fiber and fortified nutrients at least makes me feel like it's better than cookies and candy 🙂
Right now Amazon is offering 3 12.2 ounce boxes of Apple Jacks for just $5.48 with FREE shipping when you order with Subscribe & Save. That's just $1.82 per box!
If you don't want to order with Subscribe & Save the price is still just $5.77 but you'll need to spend $25 to get it for that price.