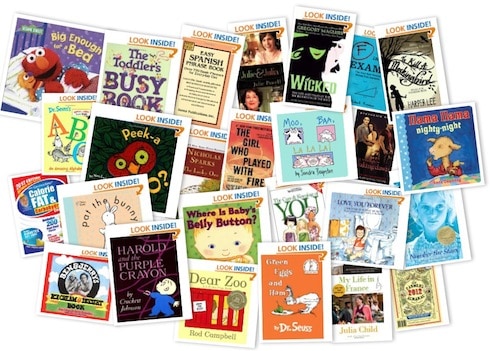 Amazon has an ongoing 4-for-3 books promotion, where you'll get 1 free book when you buy 3 qualifying books!
There are thousands of titles included in the deal, and Amazon adds new books all the time. There's everything from children's favorites to bestselling fiction, (The Girl Who Played With Fire, the Twilight series, etc.), to cookbooks to biographies, and plenty of other subjects!
All you need to do is add 4 of the qualifying books to your cart. As long as they're all included in the promotion, the lowest-priced book will be deducted from your total at checkout.
Spend $25 and the whole order will ship for free!