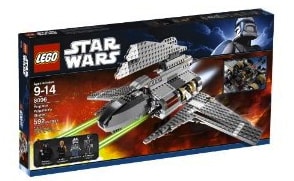 Amazon's Lightning Deals for Toys & Games include several for Legos today, with earlier discounts showing up to 49% off list prices! But they're selling out extra-fast! Seriously, inventory is getting depleted within minutes of the sales' starts!
If you have LEGOs on your shopping list, here's are the hints on the sales that are going to be starting up throughout the day:
As always, shipping is free when you spend $25 or more.
I'd love to hear if you were able to get in on one or more of these deals!