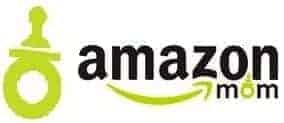 This message from Amazon was in my inbox a few days ago:
The Amazon Mom program is changing in 2012 and we want to make sure you know about it. Some of these changes affect your membership. Here's how:

Starting on January 24, 2012, the maximum discount available on diapers and wipes subscriptions will be 20%. This includes a 5% Subscribe & Save discount plus an additional 15% exclusively for Amazon Mom members who are earning free shipping benefits or have an active Amazon Prime membership.
Customers who join Amazon Mom in 2012 will get 3 months of FREE Two-Day Shipping benefits. Once the initial free period is over, customers can join Amazon Prime to continue to receive full access to Amazon Mom and Amazon Prime benefits.
To continue receiving the Amazon Mom diapers and wipes discount once your free shipping benefits end, you can join Amazon Prime for $79/year.
What does this mean for existing Amazon Moms?
I can't be the only one who was a little confused when reading this! Here's what I'm getting out of this:
All Subscribe & Save discounts will be dropped down to a total of 20% off, even if you have subscriptions that started at 30% off.
After 3 months, you'll need an Amazon Prime membership to get the extra 15% Amazon Mom discount.
If you cancel your Amazon Mom membership between now and 1/24, you'll lose that extra 15% discount immediately.
If you've been waiting to sign up for Amazon Mom, What Does this Mean for You?
The good news is that it looks like Amazon is going to open Amazon Mom up to new members again in 2012. If you haven't already, join the Amazon Mom Waitlist here.
If you're new to Amazon Mom in 2012, you'll be able to get the 15% Amazon Mom discount plus the 5% Subscribe & Save discount for 3 months. After that, you'll need to purchase an Amazon Prime membership to continue getting the Amazon Mom discount.

Is Amazon Prime worth $79 for the Discounts, Freebies and Perks? What do YOU Think?
If you pay $79 for a 1-year Amazon Prime membership, you'll get:
Here's where you may spend more if you buy your diapers in stores:
Impulse Purchases ::  Buying your diapers, wipes and other essentials from Amazon with an Amazon Prime membership puts them on your doorstep in 2 days. That keeps you out of Target, Walmart and other stores. If you make a few impulse purchases (who can resist a good clearance endcap at Target?) during those store trips, those may end up costing you more than $79 a year.
Club Membership Costs: A warehouse membership to Costco, Sam's Club or BJ's can cost upwards of $55 for one year of "shopping privileges". Don't get me wrong, I LOVE shopping at Costco, but it's not always the cheapest way to go. Plus, impulse buyers seem to be even more at risk in stores like Costco and Sam's Club, where you get the feeling that the best items will be sold out before long.
Gas and transportation :: If your favorite place to buy diapers and wipes is right around the corner, then you're in good shape. Those readers who live in rural areas or places where store varieties are limited may end up spending more on gas to go get those items. Lumping a diaper shopping run in with a trip for other errands may mean that you're not getting the best price per diaper simply because that lower price was a few weeks ago, when you didn't have any other reason to make the trip.
Possible Sales Tax Savings :: Certain states have to pay sales tax on orders from Amazon.com and other online retailers, but there are many states that don't. Some of those same states don't charge sales tax for diapers, but others do. Since it varies so much, I can't make a concrete statement about this. Consider if you'd save any money on sales tax if you purchased all your diapers and wipes from Amazon.
Time Savings :: Is time money? I have mixed feelings on that, but I do know that it's tough for working parents to get all the shopping done. It's even worse when your husband tells you at bedtime on Sunday that you'll need to buy diapers soon. The convenience, coupled with the discounts and other benefits of Amazon Prime may make it worth the time saved.
Readers, what are your thoughts on the Amazon Mom changes?