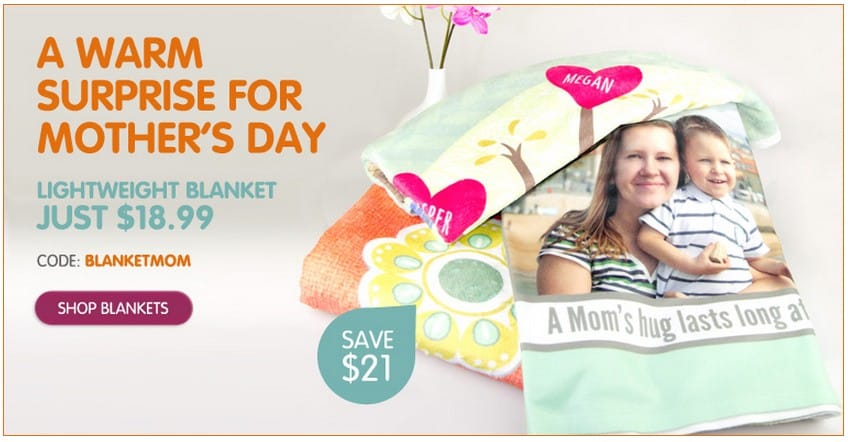 Get a great deal on an awesome gift for Mother's Day from InkGarden!  Get a Custom Lightweight Fleece Blanket for just $18.99 when you use InkGarden promo code BLANKETMOM.  That's a savings of $21 off the regular price! This would make such a cute gift for Mom, or anyone!
To take advantage of this photo gift deal, you must place your order on InkGarden.com by 5/4.  This offer is for new customers only.
For a limited time, if you become an InkGarden.com customer via this link then refer a friend to InkGarden.com, you will receive a $10 credit and your friend will receive an 11oz mug for $1 plus shipping.
Coupon codes cannot be combined.  Standard shipping for a Lightweight Fleece Banket is just $6.99, but varies between products.