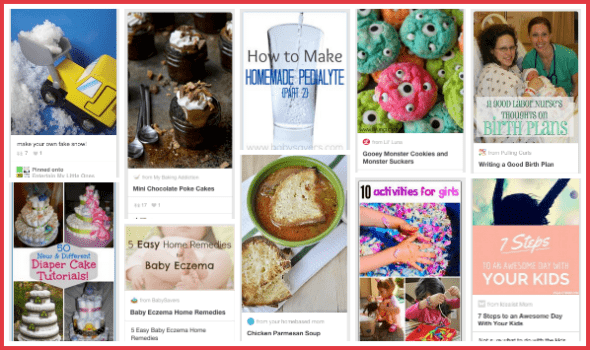 Are you following me on Pinterest? If you're not, or if you're not active on Pinterest (gasp!), you should be!! Follow me on Pinterest and you'll find all sorts of fun, interesting and entertaining content on themed boards like:
Entertain My Little Ones
Bright Babies
Happy Halloween
Baby & Kids Party Ideas
Copycat Recipes
Style My Baby Girl
Style My Baby Boy
We're Having a Baby: Pregnancy & Newborn Tips
Photography Lessons
Organizing 101
…and much more. Follow Babysavers on Pinterest and see what I'm pinning! 
I'd also love to follow you on Pinterest! Leave the URL to your Pinterest profile or just your Pinterest username in a comment below and I'll follow you!