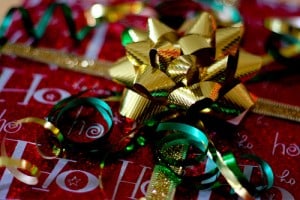 It's easy to get wrapped up in gifts for our babies and little kids around this time of year. I admit, I still haven't bought my husband's Christmas gift yet!
Since I'm not done shopping yet, I'm still looking for a great gift ideas for a few adults on my shopping list. I'd love to hear what YOU want for Christmas, and also what's at the top of your husband or wife's wish list!
Feel free to answer any of these questions:
What do YOU want for Christmas?
What does your spouse want for Christmas?
What are you GETTING your spouse for Christmas?
I can't wait to hear your answers!