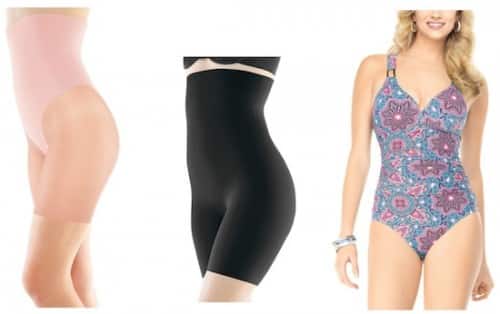 If you're new to Zulily, please sign up here!
Zulily has some great deals on Assets by Sara Blakely, which are the lower-cost version of Spanx!
Personally, I've used both Assets and Spanx and I can't tell the difference between the two. There may be a difference in quality or longevity, but I've had both for a few years and my occasional use doesn't seem to be wearing either brand out.
Prices for shapewear start at just $8.99 and there's even cute swimwear starting at just $22.99.
If you're interested in anything from this sale I suggest shopping now. Items on Zulily tend to sell out fast, so it's best to shop in the morning when the sales are just getting started.
Zulily's shipping is usually $6 to $8 per order. Once you place one order shipping is free for all other orders placed on the same day through midnight.