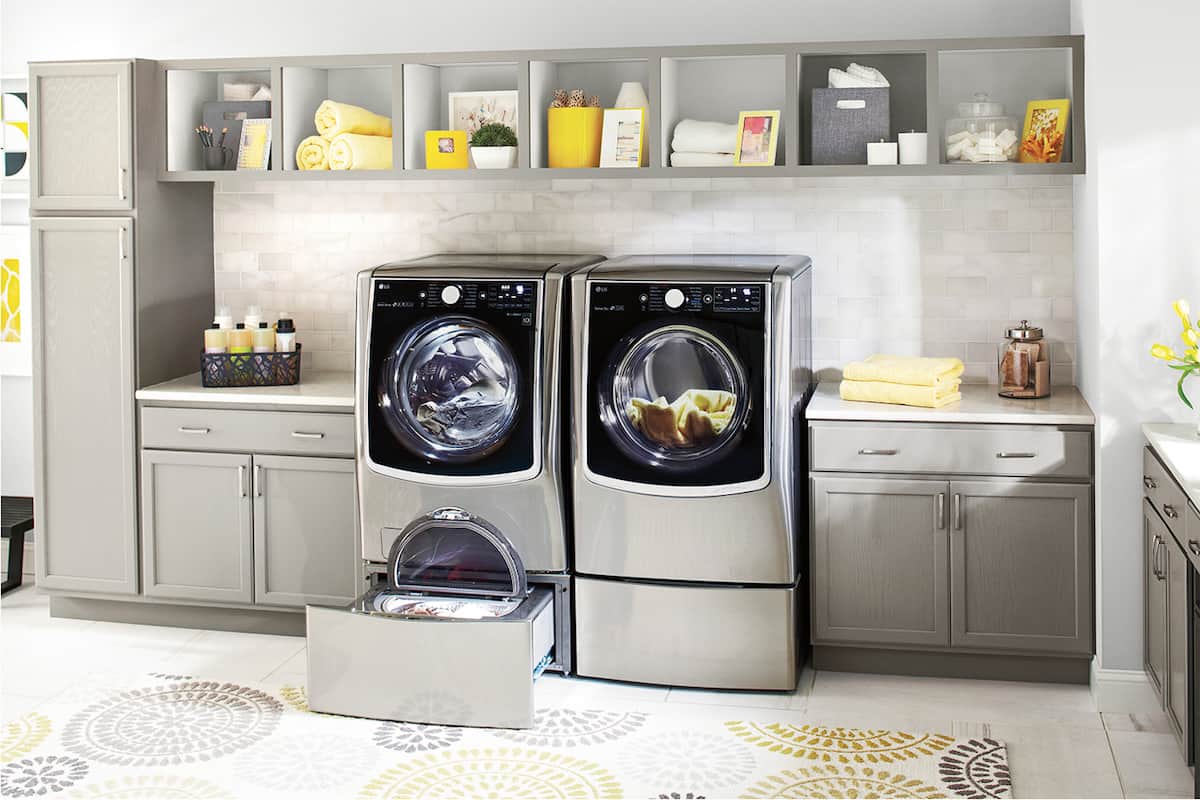 I'm well aware that laundry is a task that most of us dread. Honestly, most days I'm that camp, too.
At the same time I am truly so happy that I have an awesome front-loading washer and dryer set to make my life a little easier. After all, there are so many benefits to front-loading laundry.
Benefits of front load laundry:
Better cleaning performance than top load washers.
Front load washers typically use less water AND consume less electricity.
Front load washers spin faster to make clothes drier and reduce overall drying time.
LG front-loading washers offer all the above benefits, plus other awesome features to take your laundry to the next level!
LG front load washers offer:
The best cleaning performance
Cycles that are gentle on clothes so they last longer
The most energy efficiency to save on utility bills
The highest spin speeds to dry clothes faster.
But the best, most fantastic benefit LG front load washers offer is the SideKick compatibility.
What is the LG SideKick?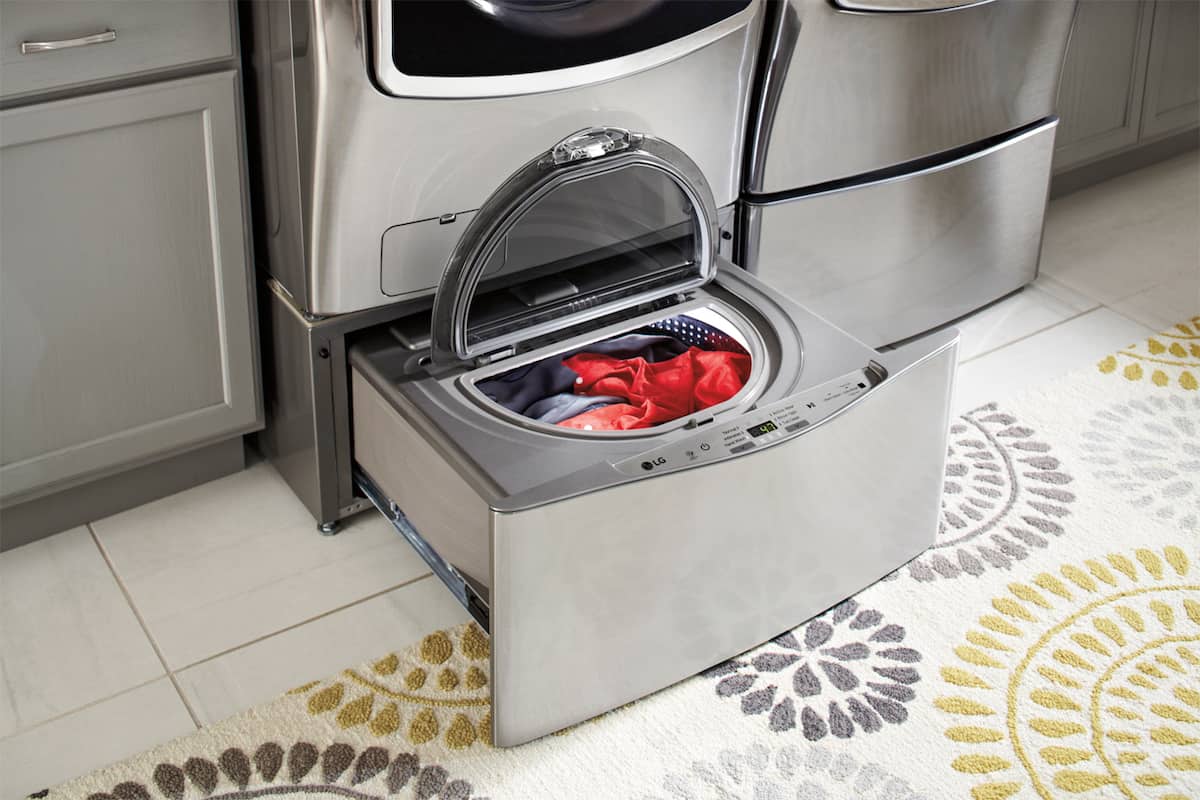 The LG SideKick is a pedestal washer that allows you to do a second load of laundry at the same time as the first!
The SideKick is made for small loads and is perfect for giving your delicates and workout clothes the special care they need. There's even a remote control for a convenient way to start, stop or select your SideKick cycles!
Right now at Best Buy you'll save an additional $150 when you purchase an LG Front Load Washer and SideKick together.
Shop for the perfect front load washer and SideKick now!