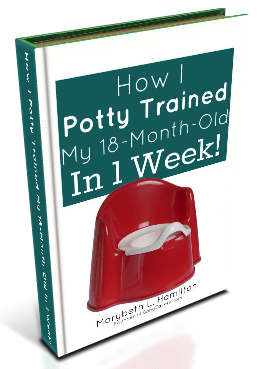 I'm so very excited to announce that my first ebook will be released on Amazon this week! How I Potty Trained My 18 Month-Old In 1 Week has been an ebook concept since the days I wrote my unexpectedly popular series of blog posts on the same topic two years ago!
While the blog posts on potty training my 18-month-old cover a lot of information, this book will provide day-by-day recaps of how we approached potty training at such a young age, plus topics like the following:
When Is the Right Time to Potty Train?
What to Do if Potty Training Isn't Going Well
Bonus: The #1 Piece of Potty Training Advice
Additional Potty Training Resources
There are several others that aren't listed here, but rest assured that there's plenty of brand new content that's not available anywhere else!
If you're a blogger who is willing to post a review of the ebook within the next two weeks, I'd love to give you a free copy of How I Potty Trained My 18-Month-Old in 1 Week!
Please fill out the form below and I'll send you a free copy with all the review details within 24 hours.

Thank You SO MUCH in advance for helping to spread the word!