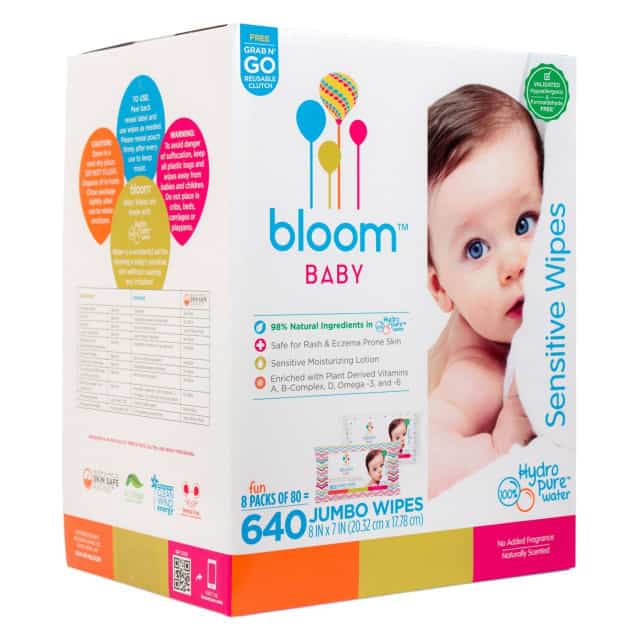 Bloom Baby Sensitive Skin Wipes are a wonderful stocking stuffer or a practical gift for baby!
Bloom Baby set their standards high when developing Bloom Baby products, that's why their sensitive baby wipes are so different.

These baby wipes are specially designed for sensitive skin. The textured & thick baby wipes are made with ultra-pure glacial water and infused with plant-derived vitamins A, B-Complex, D, Omega-3 and Omega-6 for natural skin soothing and healing. In addition, Bloom Baby Sensitive baby wipes are also hypoallergenic, so you can cleanse your baby without worry.
Buy Bloom Baby Sensitive Wipes today!