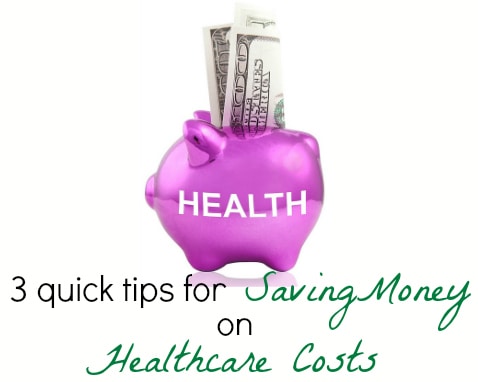 Did you know that there's a downside to having good medical benefits? Up until this year, I was incredibly lucky to be blessed with excellent benefits for my entire life.My parents had me covered under their policy while I was in college. After that, I was hired almost immediately by General Mills, who provided a fantastic plan, along with an in-house doctor and dentist that offered basic services for no cost. For the short time I worked there, I only had a few out-of-pocket expenses.
When I started working for Target I enrolled in a great benefits package that included yet another excellent healthcare plan. By the time Target's benefits changed to higher deductibles and a HSA, I was married and able to get coverage through my husband's union-negotiated benefits.
All of that changed this year, when my husband's employer ended our amazing fixed co-pay only plan and introduced new plans involving deductibles, stop-losses and all sorts of terms and costs that were new to me.
So that downside to having good medical benefits? It's living in blissful ignorance and not having a clue about how medical expenses are really handled. When it only costs $20 for any type of office visit, there's no reason to be well-versed in healthcare costs, terminology, or politics that "don't affect me."
After our first few medical bills that were hundreds of dollars (instead of the $20 I was used to) I realized I really needed to figure out how much our medical benefits were costing us and how to keep them under control.
Cigna is offering a Mid-Year Health Check-In list that anyone can use to make sure our healthcare plans are working as hard as they can for ourselves and our families. Here's the 3-step process to:
Plan  ::  The more we can anticipate healthcare costs, the more we can save while still receiving high-quality care.
⚛  Set aside a few hours to review already-incurred healthcare expenses. How much have you spent to date? What will future costs be? Are eyeglasses or braces in your future? Are any other expected procedures in the cards?
Prepare  ::  Do a few things now to ensure you're prepared to make quick decisions if something comes up.
⚛  Know where your closest urgent care facilities are located. These offices provide the same care as an emergency room for non-emergency conditions, but the wait time is generally shorter and they're typically less expensive than ERs.
⚛  Utilize your health plan's 24-hour nurse hotline to get medical advice around the clock.
⚛  Know your pharmacist's contact information and keep it close at all times. Orders can be called, faxed or emailed in, sometimes right from your doctor's office.
Prevent  ::  Preventative services offered by your health plan could make a difference between life and premature death!
⚛  Visit your physician annually for a checkup. Make the appointment on a memorable day so you remember to go every year.
⚛  Be sure to take advantage of the services that are 100% covered under your plan. This could include access to dietitians and nurses who can answer questions and provide advice.
I have to say that none of these tips came as a huge shock to me, but they definitely all served as a great reminder that I'm responsible for managing our family's budget, and there are a few things I can do to make sure our costs are minimizing healthcare costs without sacrificing quality.
One thing I really wish our health plan offered was access to a 24 hour on-call nurse. I want to say that I would never, ever risk my children's health in the interest of saving money, but there are times when my babies have had "iffy" symptoms that left me wondering if they warranted an appointment with their doctor.
I've grown accustomed to calling our pediatrician's triage station to speak to a nurse there about Haiden or Piper's symptoms to see if they need to be seen in the office. I can't remember a time when the final recommendation hasn't been to bring them in for an appointment with our pediatrician. Having an option to call a professional on the flip side of the business to hear his or her recommendation.

Cigna is committed to spreading the word about the importance of understanding healthcare plans. They even have the
Cigna YouTube channel
with brief key messages about having an open dialogue about planning and expenses. I like the above video (it's part of the Health Plan Conversation) because it speaks to me about being a parent and making plans around my family.
Don't wait another day to consider how your healthcare costs affect your family budget! Follow those three simple tips to make the most of your medical benefits.
I participated in a campaign on behalf of Mom Central Consulting on behalf of Cigna. I received a promotional item as a thank-you for participating.