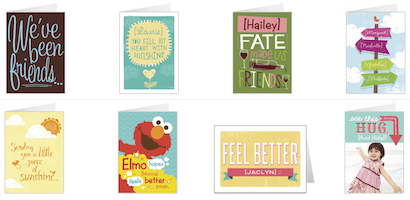 Hurry and get your FREE customized greeting card of your choice from Cardstore.com!
Just choose the greeting card you'd like to customize (up to a $6 value) and use Cardstore.com promo code CGH2626 to claim you free card!.
This offer is available to the first 10,000 people to claim it and you can have it shipped to your own home to get free shipping.  Cardstore promo code expires 7/2.