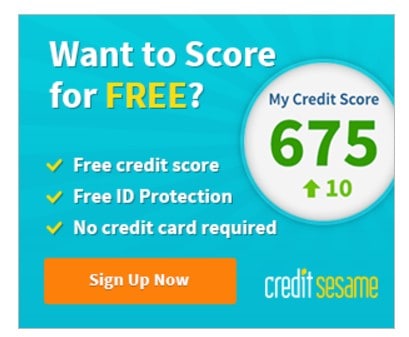 When was the last time you checked your credit score? Sign up with Credit Sesame for FREE and check yours today! There is no credit card required and no strings attached. So easy!
They say you should check your credit score monthly to avoid any issues that may come up. With Credit Sesame you can check your credit score online for FREE every month! You don't need to give a credit card or anything!
You can also have access to:
* Daily credit monitoring alerts
* FREE Credit Score Monthly
* Limit ID Theft Damage
* Find Potential Errors Sooner
* Access to Better Loans and Save Money
So head over and check your Credit Score for FREE today!