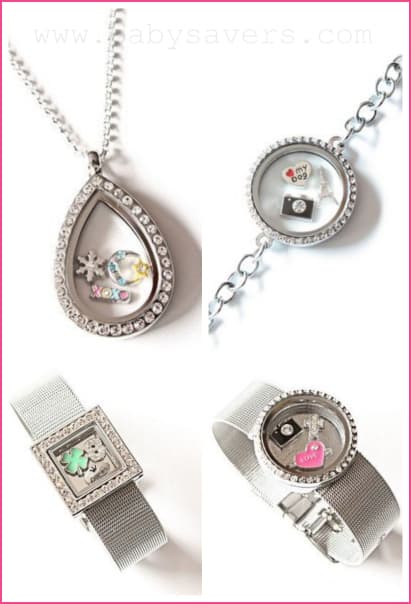 Do you love Origami Owl lockets? I think they're cute, but I can't endorse the high prices. Especially when I see beautiful jewelry in Origami Owl-inspired styles from under $20 (including shipping!).
This is an excellent opportunity to snap up a personalized Christmas gift for a special girl or woman on your gift list. It might be early, but the holiday shopping season is right around the corner! 
A floating memory glass locket is a living memory necklace.

Keep your tiny treasures near and dear to your heart within a super-strong magnetic closure.

The clear glass locket opens like a book, allowing you to add additional charms when you're ready to grow your collection of memories!
Right now, Belle Chic has top-selling floating locket jewelry necklaces for just $15.99 + $3.99 shipping.
Get this: that price of $19.98 for the necklace and shipping includes EVERYTHING listed here:
The locket "face"
An 18″ chain
a 2″ chain extender
three charms of your choice
If you decided to purchase a similar combination direct from Origami Owl, the prices would start at $70 before shipping!
If you like the watch-style floating locket bracelets, they're just $19.99 + $3.99 shipping!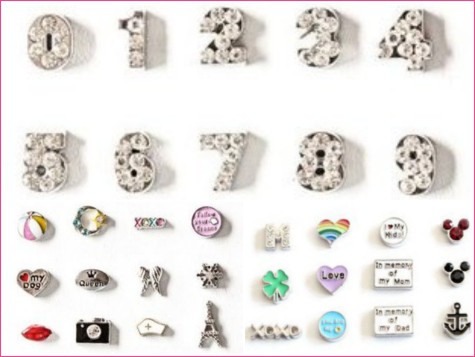 All of the charms in the image above are available to customize your locket and make it as unique as the person wearing it!
The floating locket jewelry with excellent prices is only available at Belle Chic for seven days. Get your order in now while it's still available!