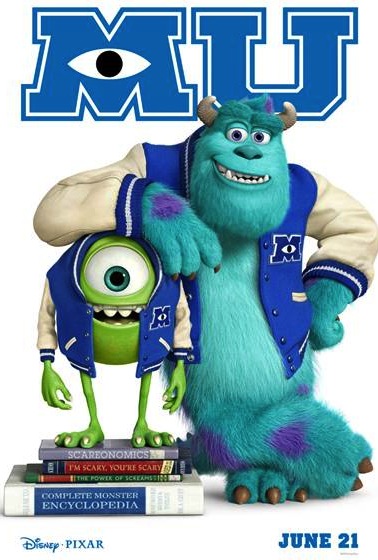 If you need a refresher on Mike Wazowski and James P. Sullivan, you're in luck! Monsters, Inc., which originally opened in November 2001, will be re-released in 3D in theaters on December 19th. Tickets are on sale now!
That refresh will come in extra-handy because Monster's University, the prequel to the fantastic Monsters, Inc. will open in theaters on June 21, 2013!
Stay on top of all the Monster news when you LIKE Monster's University on Facebook!
Mike Wazowski and James Sullivan are an inseparable pair now, but that wasn't always the case. From the moment these two mismatched monsters met they couldn't stand each other. "Monsters University" unlocks the door to how Mike and Sulley overcame their differences and became the best of friends.

Screaming with laughter and fun, Monsters University is directed by Dan Scanlon (Cars, Mater and the Ghostlight, Tracy) and produced by Kori Rae (Up, The Incredibles, Monsters, Inc.).

Monsters, Inc. was nominated for four Oscars: Best Animated Feature Film, Best Original Score, Best Sound Editing and won an Oscar for Best Original Song:If I Didn't Have You.
Billy Crystal and John Goodman reprise their roles in the prequel as the wise-cracking Mike Wazowski and lovable Sulley.
Monsters University will feature a host of new faces and a few returning favorites from "Monsters, Inc."