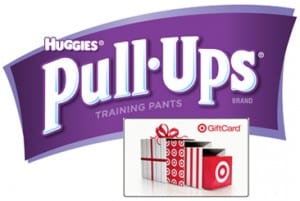 Potty training is such a big deal. Piper and I had our successful potty-training adventure when she was 18 months, and Haiden was potty-trained a month after his second birthday. While they were each different experiences, here are a few potty-training tips that definitely worked for us:
Throw all those "potty training readiness" rules out the window :: you know your child, and you know when he or she is able to stop using a diaper and start learning how to use a potty. If I had waited for Piper to meet most of the criteria for potty training readiness I'd still be waiting!
Bribe Reward :: Both Haiden and Piper got a single chocolate chip whenever they successfully used the potty. It was definitely worth the trade-off for giving them an instant, sensory reward for doing the "right" thing!
Focus on waking hours :: It was pretty obvious to me that kids could control their bladders much better when they were awake rather than asleep. For that reason, we only concentrated on using the potty during the day. I didn't want Haiden or Piper to be discouraged if they woke up soaking wet and cold. Using a Pull-Up at night definitely worked to keep us all happy, calm and focused on the end result.
Be consistent :: This might be obvious, but it never made sense to me to go back to diapers once we started potty training. I thought it would be confusing to my kiddos to tell them that it was a really, really big deal to use the potty except in those instances when they were wearing a diaper.
I totally get that every child is different. What worked for us during the potty-training process probably won't work exactly the same for you, but I think every little bit of information is helpful!
Let's talk about the second point, Rewards for potty training. Some parents are rigorously opposed to giving kids candy or treats for using the potty. If you'd like an alternative to a sugary bribe, Target and Pull-Ups are now offering free Big Kid Calls to help you in the potty-training process!

How do Big Kid Calls work? All you need to do is go to the Pull-Ups Big Kid Calls website and you can choose to have either Cinderella or Lightning McQueen call your child and congratulate them on using the potty! Plus, if you forget the details on how to get your Big Kid Call, all the details are printed on the Pull-Ups packages sold at Target.
Here are some great highlights of this fun, free service:
No registration is necessary. You simply go to the site, choose your Disney character and simply play the audio of the call if you're not interested in sharing your phone number.
Your phone number is the only personal detail required to get a free Big Kid Call. If you want your child to get a phone call from Cinderella or Lightning McQueen, you just follow the steps, input a date, a time and your phone number. You don't even need to share your name!
Big Kid Calls are free, courtesy of Target and Pull-Ups!
You can schedule a Big Kid Call in the future. If you know your child will need extra encouragement when you're on the go or have future plans, you can schedule a call to happen at a later date and time.
There's a mobile site :: if you're an on-the-go mom, you can use your smart phone or tablet to easily schedule your call with a dedicated mobile site, BigKidCalls.mobi.
Even though Haiden is fully potty-trained, we still offer plenty of verbal positive reinforcement when he uses the potty. I knew he'd love a call from Lightning McQueen, so I went ahead and scheduled a call one afternoon just before dinnertime.
The phone rang right at 5:00 PM and I put the phone on speaker so Haiden and Piper could hear the message. They thought it was quite exciting that a car was calling them on the phone!
Target, Pull-Ups and I are all so excited about the Big Kid Calls site, we want to celebrate!
ENTER TO WIN a $100 Target gift card AND a 1-month supply of Pull-Ups training pants!
1 winner will receive a $100 Target gift card plus a 1-month supply of Huggies Pull-Ups training pants.

MANDATORY ENTRY:
Leave a comment below sharing your best or worst potty training story. If you don't have a potty training story yet, let me know your biggest fear about potty training!
OPTIONAL ENTRIES FOR MORE CHANCES TO WIN:
Leave a comment below for each extra entry.
2 extra entries for being an email subscriber to the BabyGoodBuys.com newsletter. You must confirm your subscription by clicking the link in the confirmation email you receive after signing up.
1 extra entry for liking BabyGoodBuys on Facebook. You can click the button below or visit the Facebook page.

1 extra entry for liking Pull-Ups on Facebook. Feel free to write on their wall and let them know you that Marybeth from BabyGoodBuys.com sent you. (you're not required to write on their wall to get the extra entry.)
1 extra entry for sharing this post on Facebook using the blue Share button below. (You can share this once per day)
1 extra entry for publicly following Babygoodbuys on Google Friend Connect (look on the right sidebar for the GFC box).
2 extra entries for grabbing my blog button on my right sidebar and posting it on your blog sidebar.
1 extra entry for sharing this giveaway on any current online giveaway linkys, forums or contest sites. Unlimited extra entries! One entry per site you submit it to; linky must be new within the current week.
1 extra entry for following @BabyGoodBuys on Twitter AND tweeting about this giveaway on Twitter with the following text (You can tweet this up to two times per day, at least 3 hours apart):
#Win a $100 Target gift card AND a 1-Month supply of Pull-Ups! Follow @babygoodbuys and enter the #giveaway here http://bit.ly/irusju

This giveaway ends on 7/1/2011 at 11:59 PM, CST. Open to US residents 18 years and older. See Official Rules for all guidelines.
Disclosure: This giveaway is provided by Pull-Ups. I received a gift card as a thank you for hosting the giveaway.