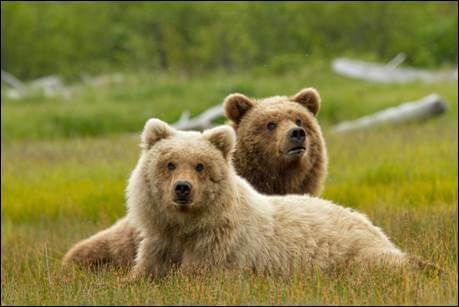 Do you know about DisneyNature? It's the first new Disney-branded film label from The Walt Disney Studios in over 60 years. Keep reading below the video to find out some of my favorite Disneynature facts about what they've done and how Disneynature pays it forward!
Disneynature's newest feature film is Bears, which will be released on April 18, 2014.
In an epic story of breathtaking scale set against a majestic Alaskan backdrop teeming with life, Disneynature's 2014 big-screen adventure "Bears" follows two mother bears as they impart life lessons to their impressionable young cubs.
Bears will follow brown bear families throughout a full year as they work together to find food and protect each other from predators.
Here's the new featurette from Disneynature's Bears:
LIKE Disneynature's
 BEARS 
on Facebook:
https://www.facebook.com/Disneynature
Follow Disneynature's BEARS on Twitter: https://twitter.com/Disneynature
Disneynature was launched with a mission to bring the world's top filmmakers together to share wildlife stories in order to engage, inspire and educate theatrical audiences everywhere. The concept of Disneynature was inspired by Walt Disney himself, who was a pioneer in wildlife filmmaking. He actually produced 13 True-Life Adventure motion pictures and earned eight Academy Awards for that work!
Disneynature has produced four full-length films since 2008:
Earth

Oceans
African Cats
Chimpanzee
Those four films each claim a spot among the top five highest overall grossing feature-length films to date!
What I love most about Disneynature is the commitment to conservation and making a difference for our planet. Each of the four existing Disneynature films donated money tied to its opening-week attendance. As a result, the following was done:
3 million tress were planted in Brazil's Atlantic Forest

40,000 acres of marine area in the Bahamas were protected.
65,000 acres of savanna land in Kenya were protected.
Almost 130,000 acres of wild chimpanzee habitat land were protected
60,000 school children were educated about chimpanzee conservation.
You can LIKE Disneynature on Facebook and follow the company on Twitter to learn more about the production company.