With all the terrible stories we hear in the news about the absolute worst parenting imaginable, it's refreshing to think the everyday parents, the moms and dads who work hard to support their families, are the true heroes to the most important people in their lives.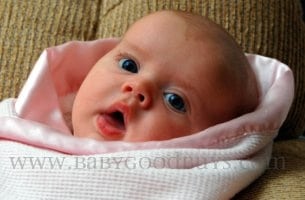 I can honestly say that my mom is a hero to me. There wasn't a time I realized this more than in the days and weeks surrounding the births of both Haiden and Piper.
There were days that she'd drop everything to travel over 150 miles to be with me and my new little bundles of joy. There were the times she'd answer the phone only to find me, her emotional daughter, in tears and hardly able to speak. There was the time when I was panicking about the state of my house and the possibility of early labor with Piper; I don't think there's anyone else who would cancel her plans for the next day to drive three hours and clean my house while I went to work!
On top of those very specific times where my mom overwhelmed me with her love and support, there are many, many other times that her personally heroic actions made me realize how much of herself my mom gives not only to me, but to my brother, my sister, my dad, and all of her grandchildren. 
Since I became a mom, I've known I want to be there for my kids in every way possible. As I've watched my close family members and friends become parents, it warms my heart to see their own hearts overflow with love for their own babies.
When I hear about the handful of people who are the most "unheroic" parents, I need to stop, renew my faith in mankind, and remember all the moms who simply love their children with all their hearts and do everything in their power to show that love!
Perhaps you know a heroic mom or see one when you look in the mirror. Share your story and be entered for a chance to win $2,500 cash from Allstate. Plus four runner-ups will receive a $100 Visa Gift Card. *The five finalists will be chosen from the Entries receiving the most votes.  
One of the most important things any mom can do is purchase life insurance. Allstate has been helping to protect families' futures with a range of life insurance products for over 50 years. To get a quote visit allstate.com/life
Disclosure: This is post is Sponsored by Allstate. The opinions expressed here are strictly my own. Official Contest Rules