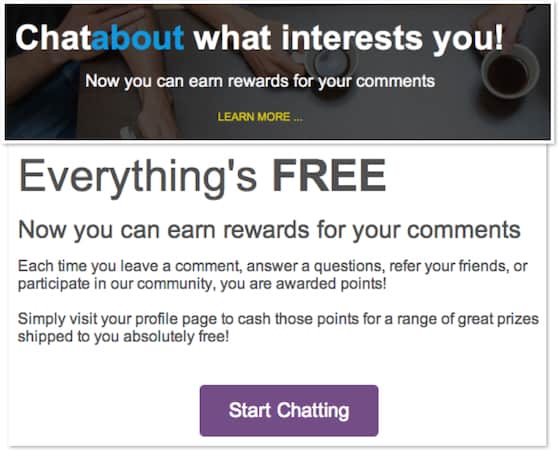 I love finding easy and totally free ways to earn Amazon gift cards and other rewards online, and I just heard about a new one that anyone can join: ChatAbout!
Chatabout is  a site that rewards you for participating in online discussions about any topic you can think about. You can ask and answer questions, start discussions and participate in them, talk about health, hobbies, current events and much more!
I just took a quick look the most current topics, news discussions and Q&A's to give you all a sample of what you can talk about. With discussions like these, I think anyone could find something to talk about:
Do you like snow?
Has anyone ever installed beadboard? 
What age do babies sleep all night?
Can I transfer iTunes downloads from my computer to my phone?
Comment on: Kraft recalls 1.77 million pounds of Velveeta products
Comment on: Boston firefighter's brave rescue of Siberian Husky
Discuss: MTV's Teen Mom
Discuss: The Big Bang Theory
Discuss: Minimum Wage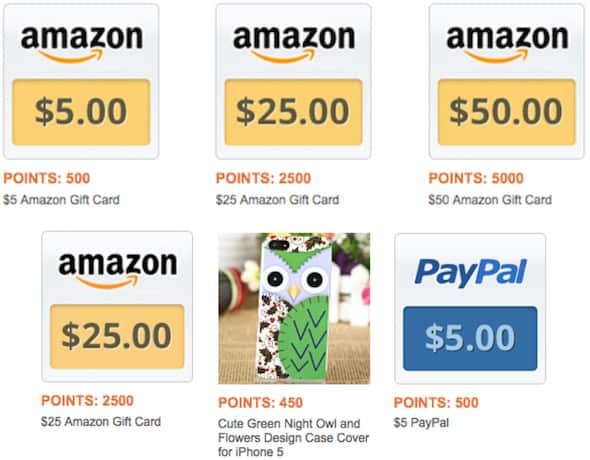 Every single time you leave a comment, answer questions or participate in the Chatabout community you're awarded points. You can then visit your profile page to exchange your points for great prizes like Amazon gift cards, Paypal cash or merchandise shipped directly to you!
There's no limit to the amount of Chatabout points you can earn every day, and there's also no limit to how many rewards you can earn! Here's how easy it is to earn and accumulate Chatabout points: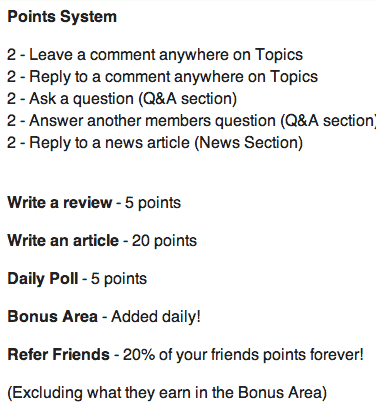 The Chatabout signup is super-simple and the rewards are very easy to earn. Even better, there's an ongoing community discussion about Chatabout's performance and there are plenty of rave reviews! Here's just a sample: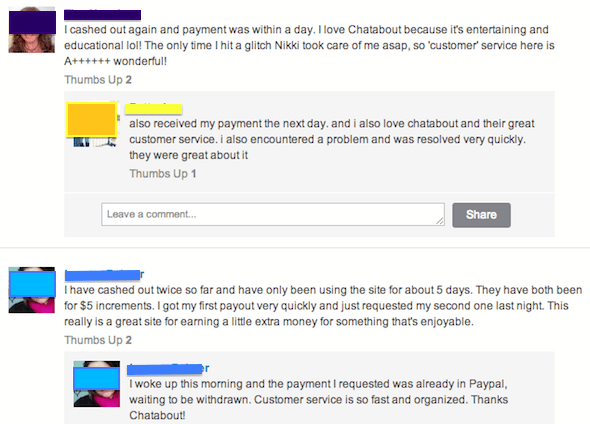 You can also refer your friends and earn 20% off what your friends earn for as long as they are active Chatabout members!
Have you tried ChatAbout? If you have, I'd love to hear what you think of it! Please leave a ChatAbout review in the comments below.
Note: This post was underwritten by Chatabout. Please see my full disclosure policy and contact me if you have any questions.