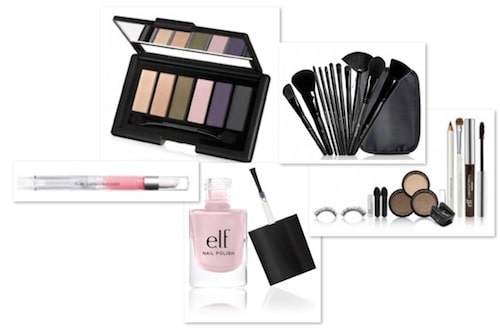 Fresh from my inbox, ELF Cosmetics is celebrating Halloween with a huge selection of makeup that will be 50% off when you use EyesLipsFace.com promo code TREAT through 10/15!
Don't let the Halloween connection scare you. There are tons of "normal" cosmetics included in the sale. The selection is far bigger than what you'll find at Target or Walmart, and, as usual, the quality is unbelievable for these rock-bottom prices!
Prices start at just $1, which means you'll get those items for just $0.50!
If you don't believe me, visit EyesLipsFace.com and take a look at almost any product. There are literally hundreds of reviews from plenty of customers who share the good and the bad about the products.
There are also some "hidden treats" which are already-discounted items mixed in with the products available for the coupon code. The coupon code also works on these products, which means you could save up to 90% if you find great deals in the "Halloween" section!
I'm not sure how long the hidden treats promo will last, so it's best to make your purchases while you see they're available.
Shipping is a flat $6.95 per order.