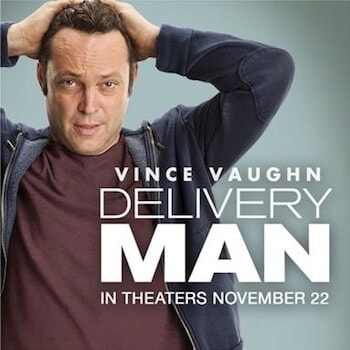 I think there's something so lovable about Vince Vaughn, and I'm excited for Delivery Man, his new movie that's coming out in a few months!
In the film, Vince Vaughn plays a well-meaning underachiever who's trying to find his way in life when he finds out that he's fathered 533 children through anonymous donations to a fertility clinic 20 years ago. The main conflict of the film is that he must decide whether or not to come forward when 142 of those children want to meet their father.
I'm super-excited to one of 533 bloggers who gets to exclusively share this great new Delivery Man trailer with you today!
I love the idea of this movie. Both my husband and I are from families that are pretty simple and traditional: My parents are still married, and my in-laws were happily married for many, many years before my mother-in-law passed away last year. We each have two siblings and have lived near extended family for our entire lives. We're truly blessed with the love that's surrounded us from our own families over the years, but that doesn't mean that I don't recognize all the ways families can take shape.
Yes, Delivery Man is going to be funny, but it also shows how the definition of family has evolved. Families can encompass the most unconventional arrangements and they can come in all shapes and sizes. Translating those thoughts into the reality of families in our country warms my heart and makes me proud that we can all find a family, regardless of who raised us.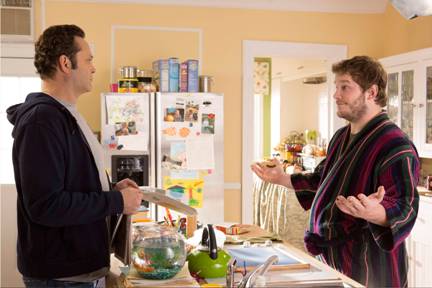 DELIVERY MAN is rated PG-13. It stars Vince Vaughn, Cobie Smulders and Chris Pratt and will be in theaters November 22, 2013.
Be sure to stay on top of all the Delivery Man news by following these social media channels:
Follow DELIVERY MAN on Instagram