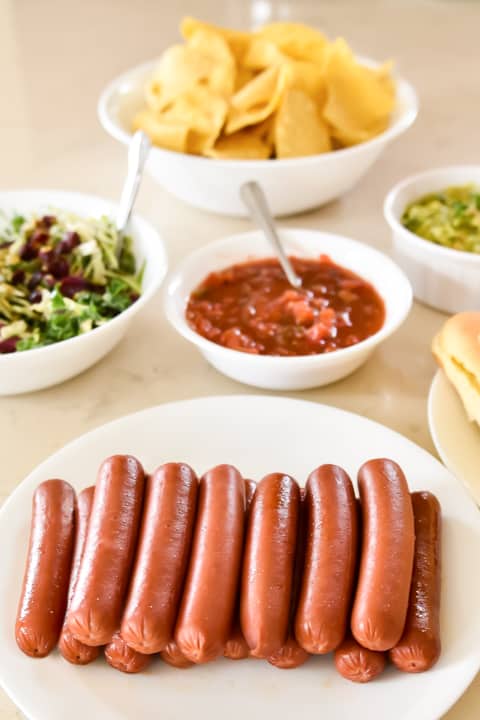 Can you feel it? The warm weather season is just around the corner. We spend a lot of time with family year-round and our gatherings with aunts, uncles, grandmas and cousins almost always center around food.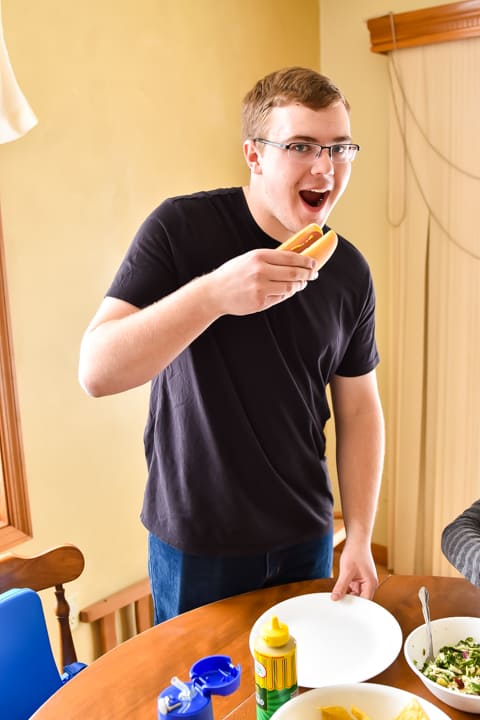 So, when the weather gets warmer and we're ready to get outside, we're also ready to start grilling again!
One thing I love about grilling is that I can cook food for a lot of people all at once without a ton of prep work. I also love that the sides that I serve with grilled food can almost always be easily made in advance.
Lunch or dinner on the grill ends up feeling pretty effortless while serving delicious food to a crowd. It's a win-win!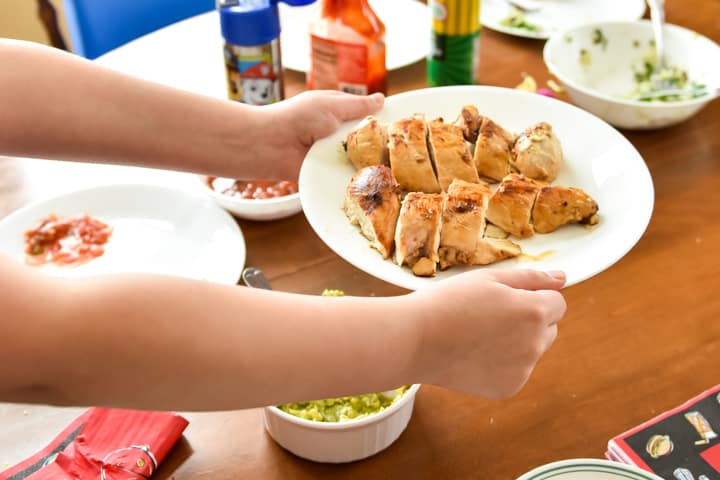 I recently decided to get my family together for an early taste of the foods we eat a lot of once the weather gets warm: Ball Park®Beef Franks and Tyson® Boneless Skinless Chicken Breasts.
Haiden, Piper and I found just about everything for our entire meal at Sam's Club. After all, it's the perfect place to stock up on all sorts of high quality products while getting a great deal at the same time! I also love that the club pack sizes make it just as easy to shop for our family of four as it is to shop for everything I need when I'm entertaining.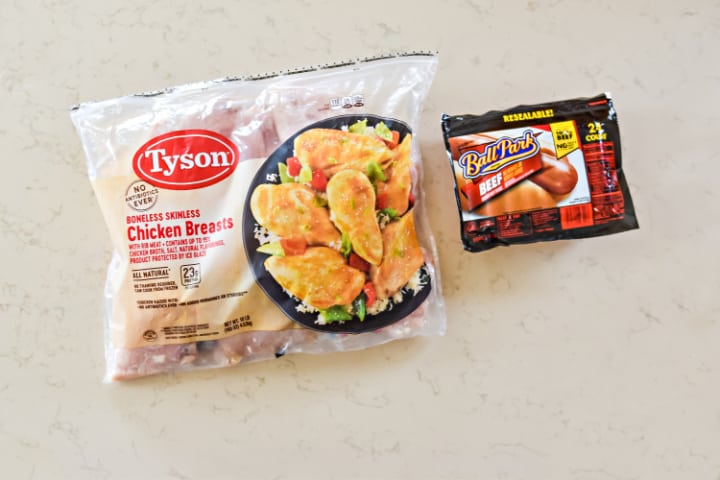 We picked up a 24-count pack of Ball Park Beef Franks in the refrigerated section and a 10 pounds package of Tyson Boneless Skinless Chicken Breasts from the freezer section. We definitely had enough meat for everyone! The products are also available for Club Pickup at SamsClub.com! It makes grocery shopping so convenient.
After grabbing a big pack of hot dog buns, we decided on our sides. We went with tortilla chips, fresh cilantro salsa, and my favorite kale salad mix that could be tossed together at the last minute.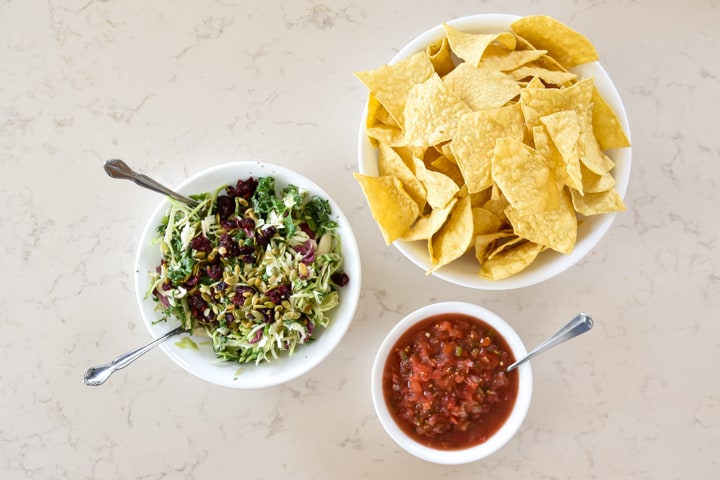 My sister has a big family of her own, so we decided to bring the gathering to her house. She was happy to provide the grill and co-host, especially since we were bringing all the food!
Let me tell you, even our close family gatherings aren't small. They almost always include my family of four, my sister's family of nine, our mom, our aunt and uncle and our grandma. That's 17 people! We also occasionally see my brother and his wife and/or my cousin's family of three, but not as often, since they all live a few hours away.
This time, we had a few less people than usual. My husband, my sister's husband, and my oldest nephew were all working, and our aunt and uncle were on vacation. But we still had plenty of loved ones to enjoy our food!
When we arrived, Haiden and Piper went off to play with their younger cousins while my sister, my oldest niece and I prepared our lunch. I set about grilling the franks and chicken, my niece made guacamole with the avocados and some of the drained, fresh salsa, and my sister tossed the salad.
The Ball Park Franks were done quickly, so the entire meal really only took about fifteen minutes, or as long it took to ensure the chicken was cooked through.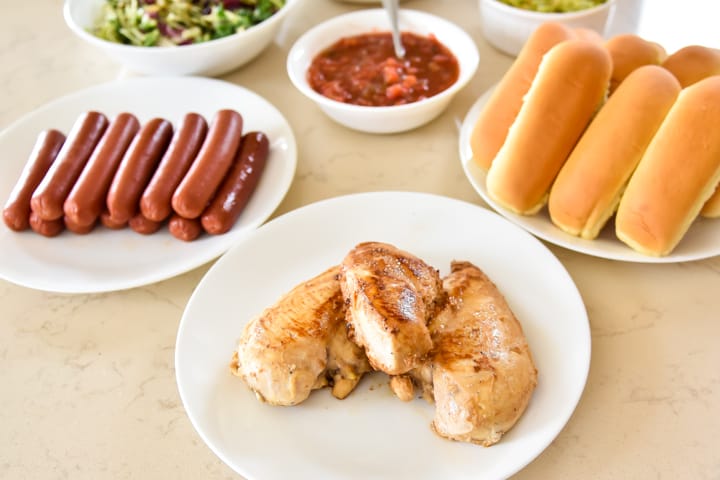 When we announced that lunch was ready, activity at the table sort of exploded. Food was passed back and forth and, everyone wanted to help my grandma get food on her plate.
About five minutes into eating, my sister remembered that it was my aunt's birthday. Since she was on vacation, my nephew called and put her on speaker so we could all sing to her. It was a fun way to include them in our gathering!
Ready to get grilling for your own gathering? Head to Sam's Club from 5/8/2019 – 6/2/2019 and take advantage of the $1.50 savings on Ball Park Beef Franks!