Purchase your favorite magazines subscriptions for only $2 from Blue Dolphin. Something for everyone!
You are entitled to select up to 5 magazines – a $100 Value.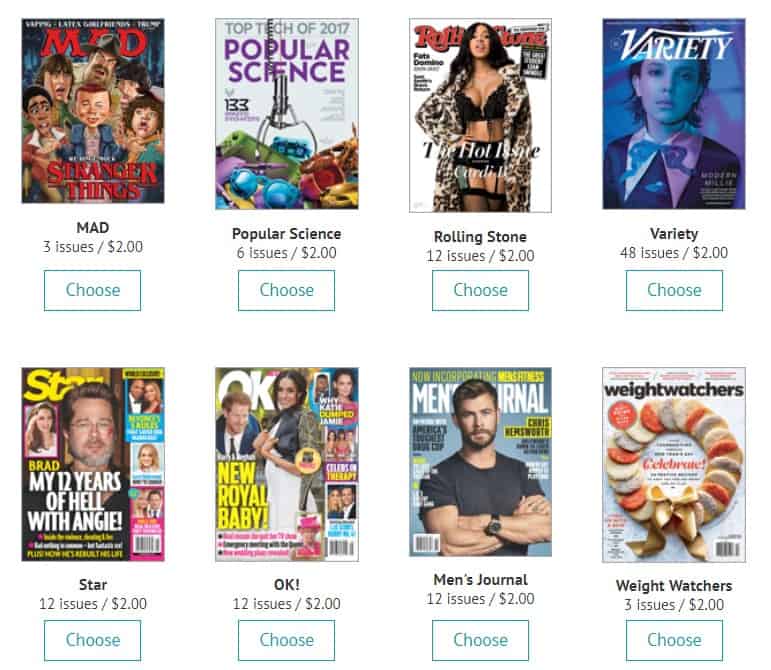 The above titles are available and many more!
Magazines make great gifts! Order now and get the first magazine to put in someone's stocking!