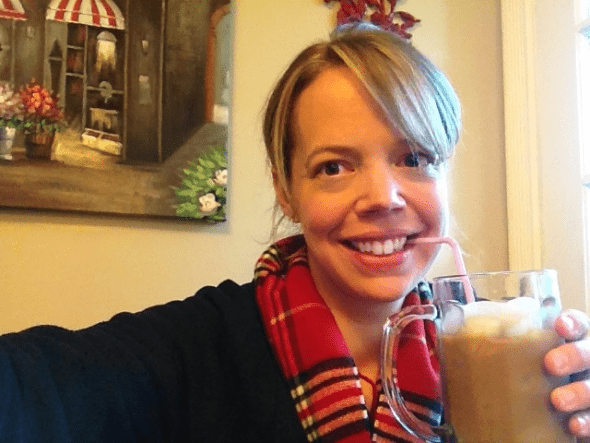 Every fall after daylight savings time goes into effect, I find myself seriously considering an afternoon nap almost daily. Given that I have two little kids that most definitely don't think about afternoon naps, catching up on sleep during the day just isn't an option. Instead, around 2pm each day, I find myself seeking a pick-me-up in a beverage that contains caffeine and sugar.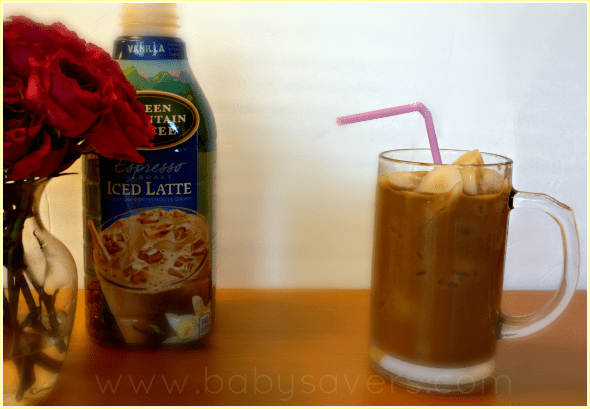 I recently learned that Green Mountain now makes an Iced Latte beverage that can be found, ready-to-drink, in the refrigerated section of almost all major grocery stores. I had the opportunity to try out the vanilla flavor for myself and I have to say, it's almost identical my favorite sugary, caffeinated iced latte that I order at a coffee shop.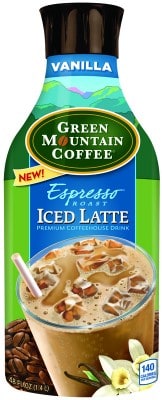 I picked up the Green Mountain Iced Latte at Walmart, where it was priced at $4.36 for a 48-ounce bottle. I can tell you that I've definitely paid less for ready-made iced coffee from a grocery store, but it certainly hasn't been as good as Green Mountain's! It also struck me that the 48 ounces gives me about 5 or 6 services of coffee-shop-quality iced lattes rather than spending nearly that much on a single beverage while going out of my way to get it from a barista. Plus, I had a Green Mountain printable coupon for $1 off 1 Iced Latte, which means the price was actually just $3.36!
I enjoyed my iced latte so much that I had fun taking a selfie with a "great taste face" and adding it to a little Instagram collage:

Be sure to follow me on Instagram to see what other products I'm trying while you get to know my family, then go print your Green Mountain coupon to save $1 while trying out their Iced Latte for yourself!
Have you tried any ready-to-drink iced coffee beverages? Which one is your favorite?
This is a sponsored conversation written by me on behalf of Green Mountain. The opinions and text are all mine.