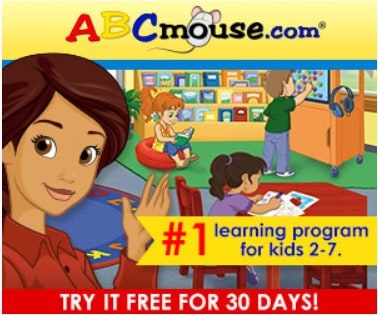 Looking for educational and fun activities to keep the kids busy over the spring break? Look no further! ABCmouse.com is a great activity for the kids and you can get a month for free with this offer!
If you have been considering trying ABCmouse.com, this may be the day to do it. You can get your first 30 days for free with this special offer!
The Step-by-Step Learning Path presents the full ABCmouse.com curriculum in a carefully designed program of more than 850 lessons in ten levels. As your child completes each lesson, he or she is guided to the next one and is motivated to continue learning by ABCmouse.com's Tickets and Rewards System.
The curriculum includes Reading, Math, Science and Arts & Colors. A great way to give your little ones a head start, or your older children an extra boost.
Try it free for 30 days if you sign up today! Cancel at any time.