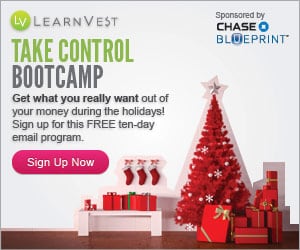 Sign up for a 100% FREE 10-day budgeting course from Learnvest to receive daily to-dos and evaluations to help you achieve your financial goals!
This course will help you:
Discover where you're really spending
Create a budget that you can actually stick to
Dream big and set financial goals you can achieve
I'm always up for help in the area of budgeting and guidance on setting financial goals, so I just signed up for this myself! I'm of the mindset that if I can glean even a tiny bit of knowledge from something like this, I'm better off than I was before.
Will you join me in this 10-day budgeting course series?