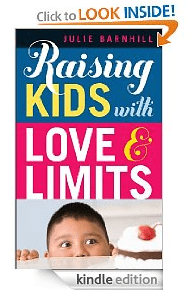 Right now, Amazon is offering up the FREE parenting eBook. Download your free copy of Raising Kids with Love and Limits!
While this book is free right now, the price could go back up at any time. You can "buy it" (for $0) and download it now for later reading to make sure you get in on this freebie!
Did you know that you don't need to own a Kindle to read books in Kindle format?  you can find many more FREE Kindle eBooks and easily read them on your PC, Mac, iPhone, iPod, iPad, Blackberry, Android, or Windows 7 smart phone.