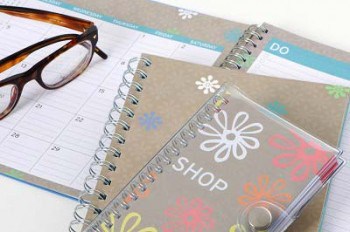 As my babies are getting older, I'm learning more and more about how the whole back-to-school thing works. I knew that shopping was required, but I didn't know about all the meetings, introductory sessions and all those other time commitments that happen before school even starts!
I also found out that, after school begins, there are more meetings, student and parent activities, field trips, in-services, late starts, half days, days off, and anything in between that needs to be planned for. I'm telling you, it's enough to make a disorganized mom like me start to panic, and I don't even have kids in school!
Just as I was starting to worry about how any parent could manage all of this without forgetting everything something, Blue Sky Home sent me a selection of new organization products designed by Susy Jack.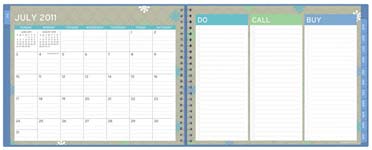 Blue Sky recently released a line of home oranization products that are absolutely brilliant: they'll help any mom keep it together! They're also stylish and affordable. Everything in the line is under $10, and prices start at just $3.99!
The thing I like best about this entire line is that Blue Sky worked directly with moms to develop organizing solutions that were realistic and applicable to everyday home management. After thoroughly checking out these products, I realized my favorite thing about them: the spaces are generous enough that I can write what I need to write without squishing my words and mutilating my already-questionable penmanship!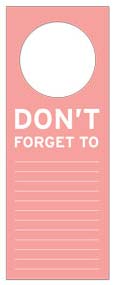 In addition to the gorgeous calendars and planners, the Susy Jack for Blue Sky line also includes some handy organizing extras that just make life easier for moms and families.
I'm especially enamored with this "don't forget" lined pad with a big circle cut out so it can hang on the door. My husband and I are habitually leaving sticky notes on our door to remind ourselves of important pieces of information. This little pad is so much cuter than a crooked little note!
If you'd like to purchase any or all of products featured here, you can find them in Target stores through the middle of September. Prices range from $3.99 to $9.99. 
Disclosure: Blue Sky Home sent me a selection of products to review. I stand behind all opinions expressed in this article.