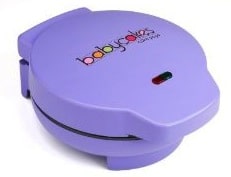 The Babycakes Cake Pop Maker
 is a super-hot seller on Amazon these days. It keeps going out of stock before I can share it with you!
Right now, the Cake Pop Maker is $23.97. It ships free when you spend $25 or more, so pick up something for at least $1.03, like this Cooking with Whole Grains cookbook ($1.09) or this Berenstain Bears coloring book ($1.09) to get your total just above $25 for free shipping!