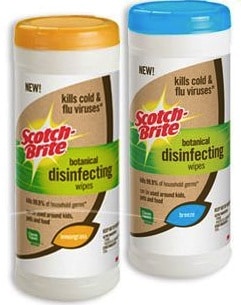 Visit Coupons.com and grab your Scotch-Brite printable coupon for buy 1, get 1 free on Scotch-Brite botanical disinfecting wipes. 
Lots of schools put cleaning wipes like these on their required school supply lists for students. This is a great way to get them for cheap!
Remember, you can print two of these coupons. Just print one, then revisit the coupon link and opt to print it again.