This Christmas, how about giving the babies and children on your gift list some music that adults might actually like? Believe it or not, there are some modern, hip recording artists who have produced cds for kids that sound great! Really, these CDs are full of kids music that rocks! Here are some good ones to try: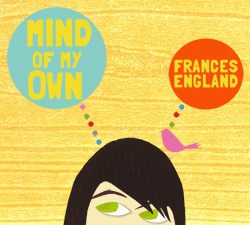 Frances England – Mind of My Own Mind of My Own may have a few surprises in store for the many families who fell in love with the intimate, acoustic, indie-folk feel of Frances England's first two albums Fascinating Creatures and Family Tree.  Kids' music authority Stefan Shepherd (Zooglobble) wrote that this CD is "rambunctious and ragged in a good way, as if the little toddlers England once wrote for were getting comfortable in their own skins and exploring the world and getting into troubles of their own."  Backed by a full band, produced by Grammy® nominee Tor Hyams, and featuring guests Mates of State, Mind of My Own is jam-packed with ebullient, rollicking energy.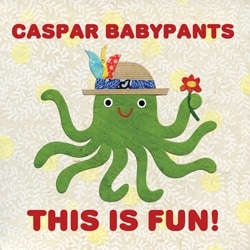 Caspar Babypants – THIS IS FUN! Caspar Babypants is Chris Ballew, lead singer and Grammy®-nominated songwriter for the four-times platinum rock and roll band The Presidents of the United States of America.  As Caspar Babypants, however, Ballew's focus is on kids and families.   THIS IS FUN! provides families with a  wonderful listening experience that's at once classic and contemporary, drawing as much from traditional American folk and bluegrass tunes and African American spirituals as it does from The Presidents of the United States of America and Nirvana.  Special guests include Krist Novoselic from Nirvana playing bass on the Nirvana song "Sliver," as well as preeminent children's musicians Elizabeth Mitchell and Charlie Hope.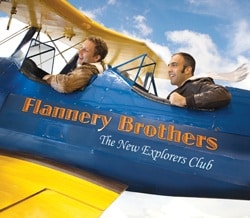 Flannery Brothers – The New Explorers Club Winners of fourteen prestigious awards, including the Lennon Award for Best Children's Song in the 2008 John Lennon Songwriting Contest, the Flannery Brothers are known for their engaging, easy-going, "jam session in our living room" style of family music.  With influences ranging from Jonathan Richman and The Beach Boys to Harry Nilsson and the Muppets, the band is dedicated to creating musical experiences that are honest, organic, fun, and respectful of kids and their families.  Filled with danceable, clappable, singable, family-friendly rock songs, The New Explorers Club enthusiastically encourages seeking adventure and viewing the world with a fresh perspective.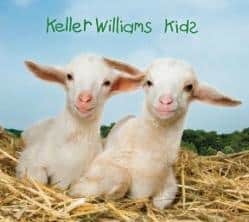 Keller Williams – Kids With the release of 16th album —  and first-ever album for kids and families — Keller Williams once again breaks new ground, proving his infectious spirit, quick wit and incredible musicianship speak to music lovers of all ages. Keller  is best known as an astonishingly gifted multi-instrumentalist who's sold more than 275,000 CDs and plays approximately 100 shows each year. Every song on Kids clicks into a kid's world, from the bouncy, two-beat "Taking a Bath" to the compellingly hip speak-singing of  "Horseback Rider" to the soft-and-sweet country waltz, "Because I Said So."  Keller Williams is famous for "flying by the seat of his pants" on stage.  Kids breathes that same air of spontaneity and frolicking improvisation,

The 2010 Baby GoodBuys Holiday Gift Guide may contain advertising information provided by the manufacturer or PR representative. I've chosen to feature all the items, but they should not be considered a review or endorsement unless otherwise stated. –Marybeth