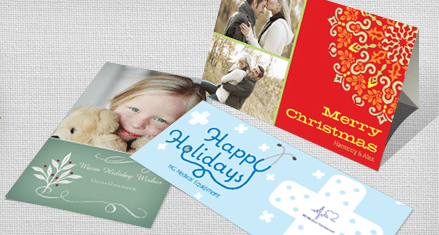 The holidays are right around the corner and there isn't a better time to start thinking about holiday photo cards!
Right now, Vistaprint is offering a great deal on a variety of gorgeous card designs. You can get 30 flat holiday cards or 20 folded cards for just $10, shipped!
If you missed sending out birth announcements or if you wanted to share wedding/special occasion photos with more people, this is an affordable way to do it!
Just visit Vistaprint, select your design and customize it any way you want to. Go to checkout and pay just $10, which includes shipping!
Hurry, this offer is only available through November 9th.