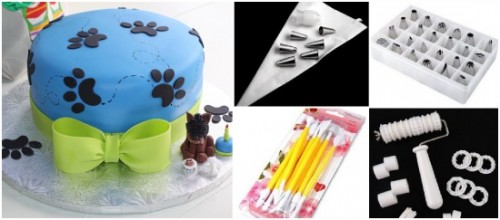 If you've been looking for some cake decorating tools but you find the prices at Michael's a bit too high for a new hobby, here's a great solution:
Right now at Amazon there are several cake decorating tool sets at very low prices that ship FREE with no minimum purchase! That means you can spend under $2 and have one item shipped. (Or you can order more and still get free shipping :))
Here are the items I found:
8-Piece Cake Fondant & Gumpaste Decorating Modeling Tools Set  ::  just $2.62!
6-Piece Cotton Icing Piping Bag Set 6 with 6 Decorator tips  ::  just $3.01!
4-Piece Daisy Plunger Cutter  ::  just $1.86!
24-piece Icing Pastry Tips Cake Sugarcraft Decorating Tool Box Set  ::  just $6.39!
10-piece Fondant Ribbon Cutter, Roller and Embosser  ::  just $6.74!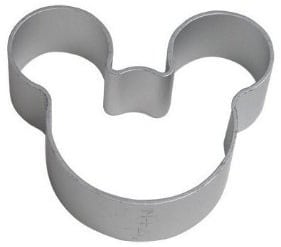 And don't forget my favorite! Get a Mickey Mouse Face Shape Cookie Cutter for just $0.93 with FREE shipping!